Russian commanders knew of sexual violence in Ukraine, encouraged it: Report
Updated on Nov 23, 2022 04:59 PM IST
Russia-Ukraine War: British lawyer Wayne Jordash said it was too early to conclude how widespread the practice was.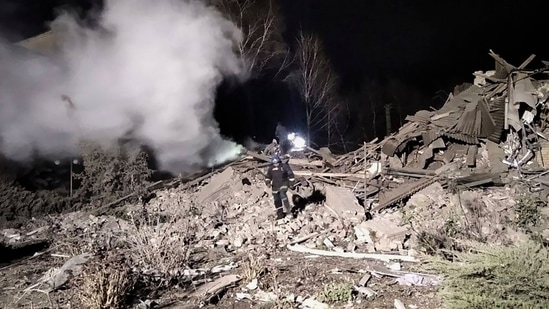 Russian commanders in several instances were aware of sexual violence by military personnel in Ukraine "and in some cases, encouraging it or even ordering it," according to an international criminal lawyer assisting Ukraine's war crimes investigations.
Read more: Russian pranksters pose as France's Macron, trick Poland's president, again
British lawyer Wayne Jordash said that in some areas around the capital of Kyiv, some of the sexual violence involved a level of organisation by Russian armed forces that "speaks to planning on a more systematic level", Reuters reported.
Wayne Jordash said it was too early to conclude how widespread the practice was because investigations in recently-recaptured areas are at an earlier stage. However, patterns suggest that sexual violence "maybe even more frequent" in territories that were occupied for longer periods, he said, without providing evidence.
Earlier on Wednesday, a rocket attack destroyed a hospital maternity ward in southern Ukraine, killing a 2-day-old baby, Ukrainian authorities said. Ukraine's first lady said the attack caused "horrible pain," vowing that "we will never forget and never forgive."
Read more: Is Mark Zuckerberg standing down as Meta CEO?
The baby's mother and a doctor were pulled alive from the rubble in Vilniansk, close to the city of Zaporizhzhia as the region's governor said the rockets were Russian.
"At night, Russian monsters launched huge rockets at the small maternity ward of the hospital in Vilniansk. Grief overwhelms our hearts — a baby was killed who had just seen the light of day. Rescuers are working at the site," said the regional governor, Oleksandr Starukh.
Personalise your news feed. Follow trending topics