Bangladesh blogger who opposed radical Islam hacked to death
Apr 07, 2016 01:59 PM IST
A Bangladeshi law student who made frequent posts against Islamic fundamentalism on his Facebook page has been brutally murdered, the latest in a a series of killings of secular activists and bloggers in the country.
Unidentified assailants hacked and shot dead a Bangladeshi activist who promoted secularism and opposed radical Islam amid global concern that the failure to ensure prosecution in similar murders is encouraging the killers.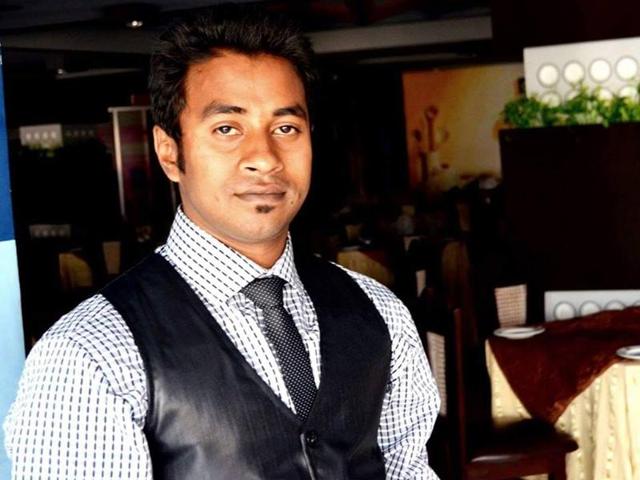 Nazimuddin Samad, 28, was walking home with a friend when he was attacked on Wednesday night. This was the latest in a a series of killings of secular activists and bloggers in the country.
Police said the attackers, who were on a motorcycle, intercepted Samad and hit him with sharp weapons. They then shot him to make sure he was dead.
Tapan Kumar Saha, the officer-in-charge of Sutrapur police station, said the attackers chanted "Allahu Akbar" before they fled.
A law student of Jagannath University in Dhaka's old quarter, Samad was known as an atheist to his friends. He was involved in a 2013 movement to demand capital punishment for war crimes during Bangladesh's war of liberation against Pakistan in 1971.
Samad was also involved with a pro-government group called Bangabandhu Jatiya Juba Parishad. The group backs Prime Minister Sheikh Hasina, who has said she will not give in to pressure in the fight against extremism.
Police had no immediate clues about who attacked Samad. No group claimed responsibility for the killing.
Samad had recently arrived in Dhaka from the northeastern city of Sylhet to study law. Police officials said they suspected the attackers had been monitoring Samad since before he arrived in Dhaka.
Read: Attacked and arrested, these Bangladeshi atheists fight it out in exile
Last year, radical Islamists killed at least five secular bloggers and publishers and two foreigners, an Italian and a Japanese. Members of the minority Hindu, Christian and Shia communities have also been attacked or threatened across Bangladesh.
The Islamic State claimed responsibility for some of the killings, according to the SITE Intelligence a monitoring group, but the government has rejected such claims. Authorities said local groups were responsible for the killings and threats.
Many of Samad's friends condemned the killing in posts on his Facebook page while others expressed their frustration.
Read: Bangladesh blogger Niloy Chowdhury hacked to death in Dhaka
"We have lost another friend, don't know where it will stop...whoever the killers, we want justice," his friend Asif Sazil wrote in a post.
On Thursday, students of Samad's university and his friends demonstrated on campus and demanded justice.
Two international groups that promote free thinking condemned the latest killing and blamed the Bangladesh government and international community for not doing enough.
Read: Two sentenced to death for murder of Bangladesh blogger
PEN America, a group of writers, condemned Samad's killing in a statement.
"We urge the Bangladeshi police and other authorities to do everything in their power to investigate and prosecute this vicious attack on free speech and thought," said Karin Deutsch Karlekar, PEN America's director of free expression programme.
Karlekar urged the US and other countries to provide shelter to writers who are at risk of being killed.
The Center for Inquiry, another advocacy group, said Bangladesh "must do much more" to protect its own people.