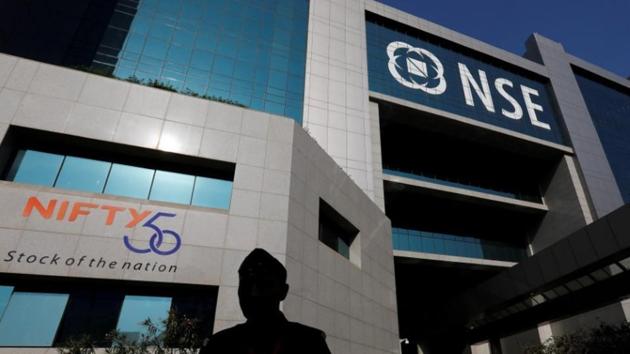 It's the return of the bear market
At this stage, it is tough to say how vicious this bear market will be. After all, the mother market, the US, has just started falling. But the road ahead looks ugly
By Udayan Mukherjee
UPDATED ON OCT 13, 2018 07:00 PM IST
The bull run, which began in 2013, is on its deathbed. After five years of running on fumes of hope and battling reckless policy misadventures, the bull lies exhausted. It may have climbed one wall of worry too many. And now, the bear returns — its footprints all over the trading screen in the last few weeks. The Nifty has fallen only 13% from its highest level this year, not technically qualifying for a bear market yet, but there can be no doubt that the larger universe of stocks has slipped into the grip of the bear. The NSE midcap index is down 26% from the highs, the small cap index down 32%. A very large number of stocks are trading at their 52 week lows, with more joining the list every passing day. The mood on Dalal Street is funereal. The swagger is gone, replaced by the unmistakable stench of fear. You know a bear market when you see one. It is here.
The government, at such times, usually shirks responsibility by pointing out that we are not alone in our misery. But that is true of all market regimes — even bull markets are hardly unique to India. We rise as one, and fall as one. From the highs this year, the Shanghai index in China is down 28%, the Hang Seng in Hong Kong down 25% and Kospi in Korea down 18%. But far from comforting us, it should scare us even more. This is looking ominously like an emerging market (EM) bear phase, which spells big trouble for us at a time when our own macro stability is fast spinning out of control. When your own house is on fire, you can hardly derive solace from the fact that the entire neighbourhood is as well.
The portents have been dire for some time. But somehow the markets stayed afloat in the naïve belief that our economic masters were in control of the situation. That has changed. The RBI, in its recent monetary policy, all but told the market that it was not prepared to defend the rupee. An open invitation to rupee bears and a big mistake. If the rupee goes into free fall, so will the stock market; that should be as clear as daylight. While the RBI was deserting the currency, the government was doing that to its admirers in the stock market, who had hitherto nursed lofty notions of its reformist credentials. In asking oil marketing companies to carry part of the burden on fuel prices, it shattered the only serious piece of reform this government had undertaken in its term, that of fuel price deregulation. The message was clear — everything could be sacrificed on the electoral altar. It went down hard with the stock market which has kept crashing since that day. The government is panicking and when that happens, markets panic even more.
Stock prices go up and they come down. There's nothing earth shattering about that. However, bull and bear markets are intrinsically different. One crippling aspect of a bear market is that it comes as a surprise, on the back of soaring stock prices and bubbling confidence and by the time one realises that the regime has changed, portfolio values are often down by a third. We are barely three months into this one, and already serious damage has been inflicted. Much more so, if one looks outside the ten stocks which have kept the illusion of resilience floating.
At this stage, it is tough to say how vicious this bear market will be. After all, the mother market, the US, has just started falling. Stocks, which are supposed to price in the future, are telling us that the road ahead looks ugly. Investors need to be very, very careful. While it is true that stocks bought in bear markets, and held patiently, do multiply when good times return, the temptation to rush in right after a bull market has ended, needs to be curbed. Investors often measure opportunity by how much stock prices have corrected from their peaks, omitting to check how much they rose before that. The trick, in bear markets, is to buy slowly. Very slowly. These phases can be cruel to stock prices and patience generally turns out to be a profitable ploy. The only hope is that, even if its brutal, it is short-lived. Yes, it is only a bear market, not the end of the world. Though it always feels like that.
Udayan Mukherjee is Consulting Editor, CNBC TV18. His first novel Dark Circles is now available on Amazon
The views expressed are personal
Close