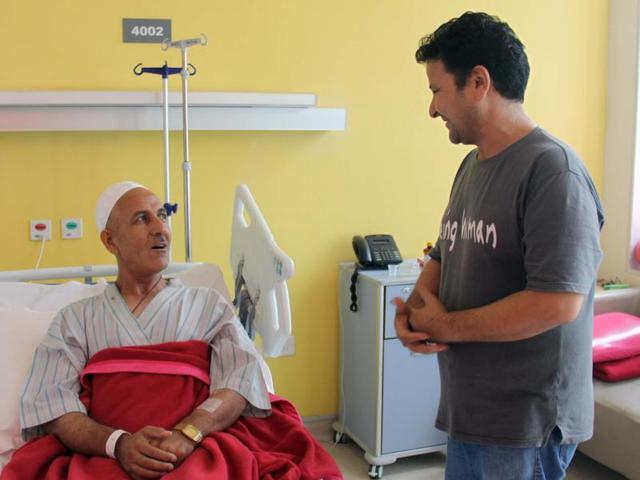 Medical value tourism: The next jewel in India's crown
The aspiration to project India as a value based global healthcare destination will soon be met
PUBLISHED ON SEP 01, 2016 08:55 PM IST
Over seven million foreign tourists visited India last year. Leisure and business accounted for most, but there was a small segment that came for medical treatment and care. The percentage of 'medical value tourism' may be low now but the potential for its growth is immense.
At present, the value of medical tourism has been estimated at $3 billion. It is expected to touch $8 billion in the coming four years. Currently, India is the third most sought after country for medical tourists and by 2020, it can become the leading destination for the same.
Read | India among world's top 5 medical tourism hotspots
The three main reasons compelling foreign nationals to seek medical treatment in India are the country's qualified pool of doctors, the state-of-the-art facilities and the competitive cost of treatment.
India offers medical facilities, including critical care, at one-tenth of the cost in the US. Health consciousness and increasing awareness about high-quality healthcare options have also contributed to the spurt. Wellness is now a top priority. Quality healthcare is more accessible compared to a decade ago.
Read | Task force on medical tourism set up
Already, many medical tourists from Africa, South America, Commonwealth of Independent States and Middle East visit India as they cannot afford first-world expenses. The ability of medical practitioners to perform complex surgeries along with price arbitrage — which has improved with the devaluation of the rupee vis-à-vis the dollar — also makes India a compelling destination. The treatments are affordable when compared with medical costs in developed nations. Unlike developed countries, where patients need to wait for weeks before they are treated, India provides immediate medical services.
Besides these advantages, some hospitals display validated clinical outcomes on their websites that are open to public scrutiny, using the highest international norms and standards set by ICHOM (International Consortium for Health Outcomes Measurements). This reinforces the accountability and transparency towards patients and stakeholders while illustrating that the medical results on important procedures compare favourably and often exceed the best in the world. More importantly, it gives international patients the opportunity and the confidence to make an informed choice.
Read | Healthcare crisis: Short of 5 lakh doctors, India has just 1 for 1,674 people
The government of India realises the importance of medical tourism and in June 2015, it announced the setting up of the National Medical & Wellness Tourism Promotion Board to help the overseas medical tourists. This is the right step in creating an enabling environment to promote India as a medical tourist destination.
Positive measures such as streamlining the medical visa process to easily issue e-Tourist Visas (eTV) and multiple entry medical visas for post-operative medical care, enhancing airport facilities for medical tourists, including rapid immigration clearances are helpful. The government should also consider relaxing fiscal laws allowing transferring money to India for medical treatment. These policies have benefited medical tourism in countries such as the US.
Medical value tourism also brings several tertiary benefits. These include high sectoral employment of doctors, nurses and healthcare technicians; raising the skill set of healthcare professionals; promoting support industry growth such as tourism, airlines and hotels.
Read | Here's why foreign medical degrees are no longer fancy
Despite its 410 government and private medical colleges producing 50,000 doctors a year, India continues to face a talent shortage besides the challenge of retaining its medical talent. Medical tourism can help turn this around.
Over the last few years, a greater number of Indian hospitals are getting accredited, receiving recognition and are improving their overall quality of service.
As of now, India garners no more than a minuscule percentage of the world medical tourists contributing to less than 0.1% of the nation's GDP, but with more enabling measures, it will have the potential to grow substantially in the coming years.

Malvinder Mohan Singh is executive chairman, Fortis Healthcare Ltd
The views expressed are personal
Close