Prioritise the prevention of domestic violence
Mar 24, 2019 08:57 AM IST
The two solutions studied - empowerment and education via self-help groups; and community mobilization - were both found to be highly cost effective
The impact of domestic violence is vast, with costs for victims and society at large. New evidence points to additions that could be made to policies, by any government, to help reduce this cost and turn the tide on violence.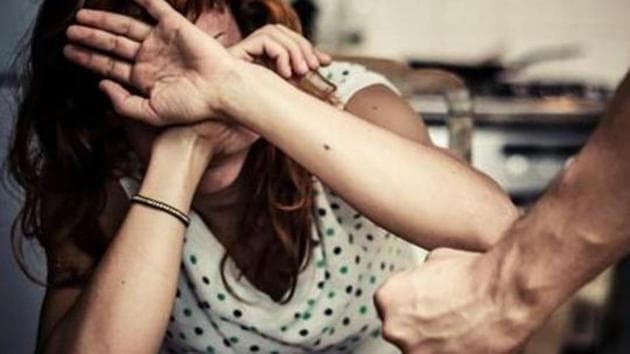 This comes from India Consensus, a collaboration between Tata Trusts and Copenhagen Consensus.
NITI Aayog has identified more than 100 government programmes for India Consensus to analyse, which aim to achieve Global Goals targets. There are 169 such Global Goals targets, covering everything from reducing extreme poverty to boosting the area of green spaces. These are far too many development targets for any nation to grapple with at once. Therefore, the new study aims to identify the approaches that are achieving the most for every rupee spent.
This is a fast-track effort establishing which targets and programmes to prioritise for more spending, given that not everything can be funded at once. It could make a huge difference: if India were to spend, say, ₹50,000 crore more achieving the Global Goals, focusing on the most phenomenal programmes identified by India Consensus, it would create extra benefits for India worth some ₹20 lakh crore.
The full study will be released in due course. Already, however, we are able to share one area in which additions could be made to ensure programmes make a phenomenal difference. This is in India's efforts to stem domestic violence. India's One Stop Centres (OSCs) are intended to support women affected by violence, in private and public spaces, within the family, community and at the workplace.
The evidence regarding the cost-effectiveness of crisis centres in India and around the world is limited. A recent review of five centres, including one from India, suggests that centres can help survivors of domestic violence access several important medical, legal and police services. Other existing reports indicate that OSCs are ineffective due to a lack of coordination, and remain severely underutilised due to lack of awareness.
Given this, and the general lack of quality studies, the effectiveness of the crisis centres should be seen as uncertain.
While centres focus on treating women who experience domestic violence, preventing domestic violence before it happens is also vital. This is challenging work, requiring the shifting of entrenched gender norms.
In that regard, the India Consensus study highlights the benefits of adding new domestic violence prevention approaches to current government policy.
A recent cost-benefit analysis from Andhra Pradesh, using the findings of several trials conducted in sub-Saharan Africa, offers the potential for a very effective preventative solution.
The two solutions studied — empowerment and education via self-help groups; and community mobilization — were both found to be highly cost effective.
In their original countries, both programmes led to an estimated 55% reduction in domestic violence by the end of the intervention, and benefits that were estimated to last for at least another four years.
Annually, domestic violence among the targeted women leads to about 19 deaths in Andhra Pradesh. Either of these programmes would avoid about 11 deaths annually, along with many medical injuries, including eye injuries, bruises, dislocations, and broken bones.
Besides the clear and important value of avoiding women pain, fear and stress — and, indeed, saving lives — this would also lead to greater economic output since a typical episode of domestic violence means a woman has to stop working for more than five days.
The study indicates that the cost to the state's entire formal and informal economy in 2018 from all married women experiencing domestic violence in the states is 1.8% of GSDP or ₹13,000 crore per year. For a target group of 17 lakh women, either intervention would cost around ₹170 crore, but yield benefits of about ₹3000 crore in benefits.
Investment in prevention of domestic violence makes compelling moral and economic sense and should be prioritised.
Bjorn Lomborg is president, Copenhagen Consensus Center and visiting professor , Copenhagen Business School
The views expressed are personal