The number of judges in India must increase
Published on Sep 12, 2016 12:40 PM IST
The judiciary's role in Indian society is always expanding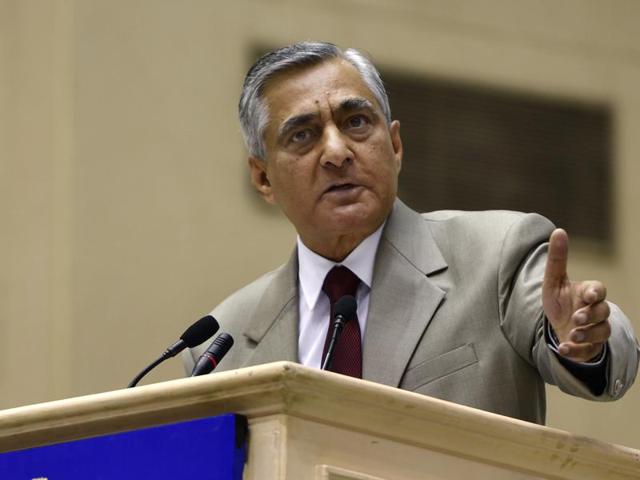 Chief Justice of India (CJI) TS Thakur's stress on the need for increasing the country's judicial strength is his third intervention in the matter. In April the CJI broke down while speaking on the subject. Subsequently on another occasion he said the judiciary might have to step in to issue orders to the executive to clear the appointment of judges at high courts. His statements can be read in two ways. It is impossible to disagree with him when he said that India had too few judges. On Sunday the CJI said India had just 18,000 judges in a country of 1.2 billion. This is embarrassing because the Law Commission had spoken of having 40,000 judges almost 30 years ago. This in a major way is a factor behind the delay in judicial processes and untertrials having to stay in jail year after year. Anyone conversant with judicial processes knows that parties not directly involved in litigation are also affected by slow justice delivery. The country's high courts have about 4 million cases waiting to be cleared. If one adds to that the figure about 30 million in the subordinate courts and the number works out to close to about 34 million.
Read: Shortage of judges will shackle India's growth
That the judiciary is vital to our economy cannot be overstressed. On the earlier occasion the CJI had said "those who are investing (in India) are concerned about the ability of our judiciary to deal with their cases". On Sunday he brought up the matter again by saying the "judicial system also needs to improve to deal with disputes that will arise out of this progress". And with every single piece of legislation, there is additional pressure on the infrastructure.
Read: Burden on judiciary: What forced CJI Thakur to break down before PM
If one looks beyond the exigencies of the moments, a few things are discernible. Even at the cost of repetition, it should be stated that legal theory sees law as a "social phenomenon". Seen in this light, the judiciary has by and large two roles to perform. One is the dispensation of justice to the wrongdoer as well as protecting the rights of the person on the right side of the law. The other is broadening the horizons of justice, which economist-philosopher Amartya Sen has talked about in his book The Idea of Justice. For him, deprivation, on which he has written extensively, is a denial of justice. Nothing can illustrate the importance of the expanded judiciary more.
Personalise your news feed. Follow trending topics