Why India has everything to gain if third party mediates with Pakistan
As the government reviews the Indus Water treaty, it would do well to remember that the water sharing arrangement and the Rann of Kutch agreements that have both stood the test of time and wars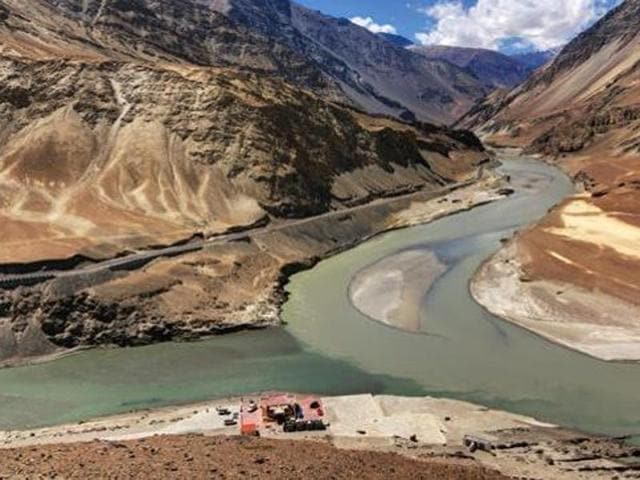 Updated on Sep 26, 2016 08:01 PM IST
As the government reviews the Indus Water treaty, it would do well to remember that the water sharing arrangement and the Rann of Kutch agreements that have both stood the test of time and wars, were both negotiated by a third party. While the World Bank helped India and Pakistan with Indus, the UK played a role in solving the border dispute over the salty marsh lands.
As India and Pakistan spar once again, over the unrest in Kashmir and the terror attack at an army camp in Uri, should New Delhi redraw its redlines and opt for a mediator?
As a keen watcher of the Kashmir conflict, I'd make the case that a third party makes maximum logical strategic sense.
Here's why.
It is in India's interest to engage Nawaz a third party for several reasons. First, Pakistan reiterates its demand for third party mediation on Kashmir and thus would be hard-pressed to reject this approach. Speak to senior Pakistani diplomats and bureaucrats and they will concede privately that were such a process to start, the outcome would evolve towards the view that the Line of Control (LoC) be made the international border.
India has everything to gain and Pakistan more to lose in the event of third party involvement. President Bill Clinton virtually endorsed the LoC as an international border when, he said in Islamabad in March 2000, soon after the short but sharp war in Kargil that, "History will not reward those who try to forcefully redraw borders with blood."
Read: Why Indus Waters Treaty is a bad bargaining chip for India
Bilateral talks with Pakistan are unlikely to transform the LoC into an international border. Talks with Pakistan and a third party are likely to be more effective in clarifying the unreality of Pakistan's stated goals for Kashmir. It would not be difficult for Indian government officials to defend third party involvement politically. Indeed, it would be easier to generate public support for third party involvement than for a resumption of the bilateral dialogue that hasn't seen much progress since the Mumbai attacks of 2008.
Contemporary history shows that America does not hesitate to bring itself into the South Asia picture when it perceives that to be necessary. It was evident during the Kargil war when Clinton summoned Sharif to Washington and asked him to withdraw his troops from the snow-clad heights.
Post-Kargil and in the aftermath of the Mumbai attacks in which American citizens were killed, India should feel more confident about Washington being a prospective third party. India needs no reminder to the direction in which the US tilts when it comes to the issue of state-sponsored terror. Not after Osama-bin-Laden was snuffed out of hiding in Pakistan's Abbottabad from under the military establishment's nose.
Read: PM Modi takes stock of Indus Waters Treaty, discusses options on Pak
There are of course, various forms of mediation. A smaller country could host such an effort as Oslo did for the Middle East peace process. Special envoys—trusted people appointed by the Indian and Pakistani governments respectively—could meet in Norway, a safe distance away from the pressure of politics and hawks. Given the difficult nature of the Kashmir dispute, any likely settlement would need to be underwritten by the United States for it to stand the test of time. This is possible only if India addresses the unrest in Kashmir and takes positive steps to deal with the large-scale Kashmiri sense of alienation.
Some important questions remain: Would the ISI and the Pakistani Army give up their "bleed India" policy even if a facilitator manages to help negotiate the conversion of the LoC into an international border?
Well, the chances of their doing so are greater if a third party raises the costs of non-compliance and if India establishes its willingness for a settlement that restores greater powers to the state and addresses the issue of Kashmiri alienation. By doing so, India would also strengthen its international position in the event of subsequent Pakistani non-compliance.
(The author wrote a report on third party mediation for Washington-based think tank, Henry Stimson Centre)
Close Story