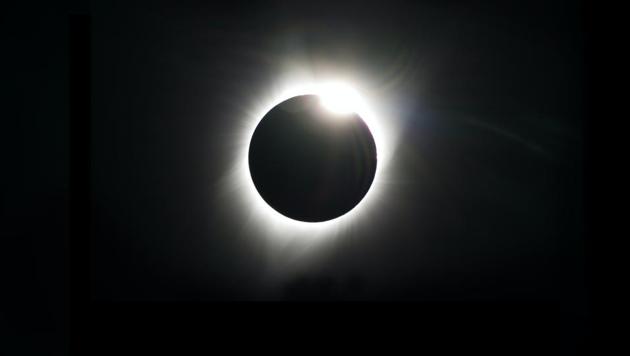 Solar Eclipse: Dos and don'ts to follow this Surya Grahan
Surya Grahan 2020: A solar eclipse always occurs approximately two weeks before or after a lunar eclipse. During annular solar eclipses, a ring of fire is formed around the moon's periphery and it is different from a total eclipse.
Hindustan Times, Delhi | By hindustantimes.com
UPDATED ON JUN 21, 2020 06:08 PM IST
An annular solar eclipse is a rare occurrence and has been observed from India in the recent past on January 15, 2010, and September 1, 2016, respectively. The most recent solar eclipse occurred last year on December 26. This year the solar eclipse will be on June 21, followed by one on December 14.
According to TimeAndDate, the annular solar eclipse will be first visible on June 21, 2020, around 9.15 AM IST, until around 3.04 PM IST. The eclipse will be visible from parts of Africa, Pakistan, India and China. People residing in these areas will see the characteristic ring of fire, depending on favourable weather conditions at the time.
In case of a total eclipse, the disk of the Sun is fully obscured by the Moon, however, in partial and annular eclipses, only part of the Sun is obscured. June 21 will witness an annular eclipse.
During annular solar eclipses, a ring of fire is formed around the moon's periphery and it is different from a total eclipse.
A solar eclipse always occurs approximately two weeks before or after a lunar eclipse. In most cases, two eclipses occur simultaneously but a few times there also are three during the same eclipse season. This is the second eclipse this season. The first eclipse of this season was on June 5, 2020, and the other will follow on July 5, 2020, both penumbral.
What is an annular solar eclipse?
A solar eclipse is a celestial event observed when the sun, the moon, and the Earth are in alignment only during a new moon phase. The moon blocks out the sun thereby casting a shadow on Earth's surface causing a total, partial or annular eclipse.
A total solar eclipse occurs when the sun, moon and Earth are in a direct line, so the moon completely blocks the sun. During a partial solar eclipse, the sun, moon and Earth are not exactly in a perfect line so the moon casts only a small shadow on the Sun's surface.
An annular solar eclipse is similar to a total solar eclipse as the sun, the moon, and the Earth must be in perfect alignment. According to NASA, an annular solar eclipse happens when the moon is farthest away from Earth which causes the moon to seemingly appear smaller.
As the size of the moon is smaller than that of the sun, during the eclipse, the periphery of the sun appears as a ring around the moon. The 'ring of fire' and the dark moon forms the shape of an annulus or the area between two concentric circles.
Another astronomical phenomenon called a transit occurs when one celestial body passes between a larger celestial body and a third one. As Earth is the third planet from the Sun, we can observe transits of both Mercury and Venus.
Myths, facts, dos, don'ts around solar eclipse:
There are plenty of myths and beliefs about eclipses. Traditionally, Hindus in India follow dietary restrictions based on Ayurveda.
It is a belief that solar eclipses are inauspicious as the sun is not clearly seen which could lead to an increase in bacteria and germs. Hence, during an eclipse, several households refrain from cooking or eating food, drinking water or even going outdoors.
Spiritual guru Sadhguru Jaggi Vasudev says that, "… there is a distinct change in the way cooked food is before and after the eclipse. What was nourishing food turns into poison. Cooked food will go through the phases of its deterioration much more rapidly in a subtle way than it does on a normal day."
Dr Priyanka Sampat, Head Doctor at Birla Ayurveda explains that according to Ayurveda, the earth exerts a lot of influence on the body. So, what happens in the cosmos also has significance for the human body. "During a solar eclipse, the magnetic fields and UV ray levels are high. And our metabolism and digestion becomes weak. That's why people are advised to avoid eating and fast during this time," she says.
Modern science, however, does not endorse any change in diet during the eclipse, but here are some dietary tips to keep in mind nonetheless:
* According to Ayurveda, people are advised to avoid eating during the eclipse, but there are exceptions for old, ailing patients and pregnant women who can eat a light, sattvik meal that's easy to digest. "Rice gruel or moong-soaked water are good options for such people," says Dr Sampat. She also adds that Ayurveda recommends that women not step out during a solar eclipse as the UV rays may be damaging for the foetus.
* Drinking water is also avoided at this time, but if needed, lukewarm, boiled water is advised. "Boiled water in Ayurveda refers to water that is boiled to 1/8th of quantity and is lighter to digest," says Dr Sampat.
* According to ArtofLiving.org, "It would be better to eat light, easily-digestible vegetarian food. Add turmeric to food as it has antibacterial properties."
ArtofLiving also adds, "Looking directly at the sun is not advised at any time. However, doing it during an eclipse can cause permanent eye damage. This is because of the intensity of the rays of the sun at this time that can damage the cells in the eye causing retinal burns."
"You can look at the phenomenon with eclipse-certified glasses, which are a thousand times darker than regular sunglasses. You can also see projected or reflected images as opposed to looking at the sun directly through the naked eye. You must avoid visual magnifiers such as binoculars and telescopes completely."
Should one meditate during an eclipse?
Eclipse is considered a very auspicious time for chanting mantras and meditation. Sri Sri Ravi Shankar on his website says, "The mind is connected with the moon, the body is connected with the Earth and the Sun is connected with both. The time when all three come in alignment is good for spiritual practices."
"...when you chant 108 times during this period it is equivalent to 10,000 times or more! So meditation and chanting are highly recommended during this period," the spiritual guru adds.
Close