Watch the story of Karna through opera-style Bharatanatyam production
Jul 28, 2016 05:42 PM IST
This weekend, catch an opera-style Bharatanatyam production on the story of Karna, the unfortunate Mahabharata warrior
This weekend, catch an opera-style Bharatanatyam production on the story of Karna, the unfortunate Mahabharata warrior.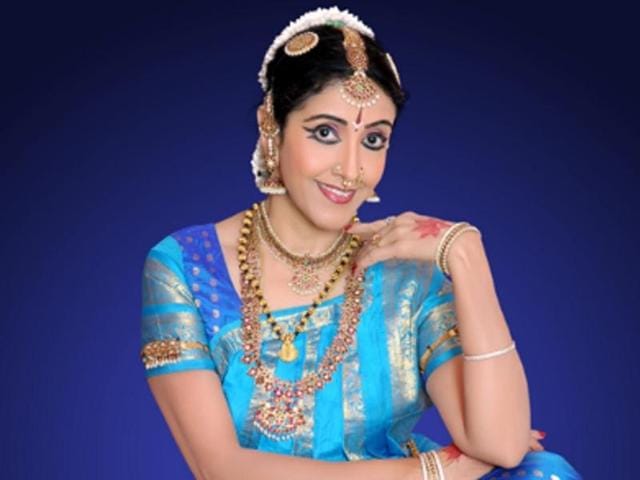 It's 12pm on Monday, July 25, when we get on a telephonic call with Bala Devi Chandrashekar, a veteran Bharatanatyam dancer, academician and artist in residence at Princeton University. Devi has insisted on this call. "Interviews are always better with expressions. I am able to emote better when I talk," says Devi. This feels like a role reversal: that's usually our line, when people insist they want to speak over email. Devi is in her car as she speaks: about upholding Indian culture in a foreign land, and her journey with Bharatanatyam.
Devi is currently on a world tour with her latest production based on the Mahabharata. She has so far toured Berlin, London, and Singapore, with the recital, titled Karna – Destiny's Child.
Also read: Meet the IAS officer who doubles up as a noted Bharatanatyam dancer
The production is an hour-long, classical dance recital. What sets it apart is its Opera-like treatment, with non-lyrical background music, and the use of world music to support a traditional Indian tale. It is set to premiere in Mumbai this weekend.
The noble warrior
Karna is one of the most underrated characters in Sanskrit literature. The eldest and illegitimate son of Kunti, Karna was a brother to the Pandavas by blood, and yet, was a friend and advisor to the story's main antagonist, Duryodhana.
Karna's fate through the story is marked by misfortune, social exclusion and a constant hunt for self-identity. "Through this production, I wanted to explore the hues of Karna's emotions, trapped in the moral dilemmas he grew up all his life. The story of Karna exhibits the qualities of friendship, charity and valour," says Devi.
No wonder then she chose his story as the theme for her international production. A practitioner of the traditional Natya Shastra (the art of theatre) in Bharatanatyam, Devi was organically drawn towards Karna's story, as it lent itself to her style of dancing. "His inner conflict has a strong drama value, which is exciting to translate for the stage," says Devi.
But why the Opera-like treatment? Devi believes that cultural performances should be accessible to all audiences irrespective of their background. And in order to take a story that is so inherently Indian in nature to a global audience, she approached it from a slightly western perspective.
"The opening notes, made by the Master of Ceremonies are made in the local language. So, the opening to my show has changed with each region we have performed it. And the accompanying world music ensures that the western audiences follow the character's story with undivided attention," says Devi.
Devi's global outlook is the result of the numerous years she spent in Princeton. A dancer since the age of six, Devi trained under her Padma Bhushan-winning guru Dr Padma Subrahmanyam.
"Bharatanatyam helped me keep in touch with my roots when I was away from home. And not is a compulsive way either. The importance of tradition came inherently to me because of my training in Bharatanatyam,"says Devi.
Don't miss
What: Karna – Destiny's Child will open on July 30, at 5.30pm
At: Little Theatre, NCPA, Nariman Point
Entry: Free