Love and Relationship Horoscope for January 27, 2023
Jan 27, 2023 06:00 AM IST
Horoscope Today 27 January, 2023: Romance seems to bloom today for these sun signs. Find the love daily astrological prediction for Aries, Libra, Capricorn, Pisces, and other zodiac signs for January 27.
Aries: If you've had horrible luck with love in the past, don't use it as a measuring stick for how you feel about it now. While it's inevitable to experience sadness, the key is to recover and go on. You shouldn't be reluctant to fall in love once more. Even if you don't feel ready to date again just yet, you should make sure the scars from the past are fully healed. It's the only way to get loved in return.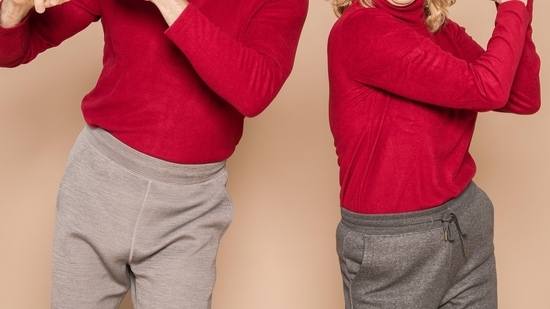 Taurus: If you want to find love in your life, you have to be more daring and extrovert. You should try to meet new people and become more social. The fear that you're giving off the wrong image, though, must end. Your chances of success will improve if you are able to highlight your strengths rather than dwelling on your weaknesses. Have faith and plan for the future.
Gemini: Today is a good day to let your guard down and just be yourself. It's easy to let the yearning for acceptance from others consume you at times. In the present, though, being your unique self is what will get you the mate you really want. If you've already made the decision to commit, then it's time to open up to your partner. You should show off the many sides of your personality.
Cancer: It is important to be aware of and respect the limits in your romantic relationships. When the person you care about most doesn't make the effort you want them to, it can be a blow to your confidence. Pay attention to the point at which someone's nasty remarks or actions cross the line into unacceptable behaviour. Don't chase others if it is means compromising your self-respect.
Leo: Sometimes, it's hard to make sense of the complexities of close relationships. It's possible that you and a loved one have been debating what steps to go next with an idea but you're feeling stuck. Let your imagination go wild and allow yourselves to keep building upon from where you started. Keep all the information handy and try to keep an objective view during the conversation.
Virgo: Your relationship might suffer if you let your ego get the best of you. It may backfire if you start thinking too highly of yourself. You have a better chance of discovering real love if you let your actual self shine through in your interactions with others. However, if a romantic encounter isn't anticipated, then take this opportunity to celebrate alone and appreciate all the good things in your life.
Libra: Investigate your spirituality; the cosmos has your best interests in mind when it comes to romantic relationships. You may be prepared to make concessions in a relationship to feel accepted. While being alone has its downsides, being with someone who repeatedly fails to show up for you is far more isolating. Standing firm while choosing singlehood is challenging, but it's an option to consider.
Scorpio: It's possible that you have a lot of work to accomplish at your place of employment today, which will keep you busy. There is a possibility that you will be unable to attend to your partner, and any arrangements that you had to meet may have to be scrapped. Share this information with your partner and ensure they are aware of the promises you have made. This will assist in preventing any misconceptions in the future.
Sagittarius: Get your relationship objectives straight. Give some thought to your relationship needs and wants today. In the midst of a hectic schedule, it might be difficult to clearly define one's own requirements, but it is always a good idea to take some time to reflect on one's emotions. If you need to have a conversation, seek time from your partner and let out your inhibitions.
Capricorn: Stay hopeful about finding love. Maybe you've been feeling a bit gloomy about love recently, like you're locked in an endless cycle of worrying that you won't find the one. To assume that the person who will complete you exists is a simpler option. Have faith in yourself and your own ability to pick the right one. Maintain a level head and a firm grasp on reality.
Aquarius: If you have anything important to discuss with a loved someone today, make sure you have a distraction-free environment to do it. Pick somewhere private and secluded to air your frustrations. Don't go into your moment together unprepared; instead, give some thought to what you want to say. Choose an appropriate place and moment to have the conversation.
Pisces: Currently, you're in a period of growth and learning. It appears that you are more ready to take the love plunge than you previously thought, given your recent experiences. You no longer like to live a solitary life. Your expectations for the future have changed because a new person is about to enter your life. Finding the right person to love is the surest way to mature.
----------------------
Neeraj Dhankher
(Vedic Astrologer, Founder - Astro Zindagi)
Email: info@astrozindagi.in, neeraj@astrozindagi.in
Url: www.astrozindagi.in
Contact: Noida: +919910094779