Kangana Ranaut took some nasty jabs at Bollywood bigwigs in new AIB video. Here're 10 of them
Kangana Ranaut pulled out receipts against Karan Johar, Shah Rukh Khan, Hrithik Roshan and several others in her new video with AIB. Here's who all, we think, they roasted:
bollywood
Updated: Sep 13, 2017 19:25 IST
Kangana Ranaut and All India Bakchod went full Taylor Swift in their new video as they 'served tea' to more people than one can count on their fingers. They dragged Karan Johar for saying she plays the victim card, parodied scenes from his film, called out actors for having women half their age play their 'love interests', among a plethora of other things.
Kangana's approval ratings have never been higher and the reason are the back-to-back interviews she gave to Rajat Sharma, Rajeev Masand and Barkha Dutt, and this video has been added to the mix.
The video, at a little over 7 minutes, manages an ocean of clever allusions to a lot of things she finds wrong with the Hindi film industry. Here're the 10 we could manage to find:
1.
The song Kangana's character in the video is made to originally dance to has some really familiar lyrics: "Mere seene pe mal de Iodex hothon se." The Zandu balm from Malaika Arora Khan's 'Munni Badnam' has been replaced by its cousin, Iodex. And while Kareena asked her lover to stick her photo to his chest with Fevicol in Dabbang 2's 'Fevicol Se', Kangana is supposed to ask her lover to rub Iodex on her chest with his lips?
It may sound laughably weird in the parody but the audience sure eats it right up when presented as an actual song. What's the difference really between putting Fevicol on your chest and Iodex?
2.
Kangana asks the director how stupid it would sound to have a physicist say all those things about rubbing Iodex but her words fall on deaf ears. However, when the lead actor suggests the same, the director agrees without a word.
In a recent interview to Barkha Dutt, Kangana revealed how a director would ask her to give her suggestions about the film in her vanity van to him, personally, rather than in front of everyone on film sets during the shoot. While the director would say that it was so that she wouldn't seem like she wants her way around everything, she was sure it was all to that his ego wouldn't get hurt. The same director would then present her ideas to the crew as his own.
3.
The actor, in a very familiar fashion, descends on to the film sets like Shah Rukh Khan's character in Kabhi Khushi Kabhie Gham, Karan Johar's second film. Of course, the decision to parody the director's film could not have been a fluke after that disaster of an episode at Koffee With Karan in which Kangana called him a movie mafia and flag-bearer of nepotism. The fight between the two grew to unprecedented proportions with more interviews, open letters and all forms of mud slinging.

4.
This could be a call back to 2014 when a leading daily posted a controversial picture of Deepika Padukone's cleavage without her permission on their website. When Deepika objected to it on her page, they published more pictures of her on their front page from old photoshoots she did with them. "Here are some pictures of Deepika that she got shot voluntarily in REAL life..." they wrote in the article. The word 'voluntarily' should have been a hint though.
Supposedly India's 'LEADING' newspaper and this is 'NEWS'!!?? pic.twitter.com/D3wiVVXuyM

— Deepika Padukone (@deepikapadukone) September 14, 2014
5.
Kangana brings back how her character may be a scientist but her story arc is all about the male lead, her love interest. This could be a reference to how filmmakers are trying to make their female characters looks intellectual merely on the surface.
Deepika Padukone played a doctor in Yeh Jawaani Hai Deewani, Jacqueline Fernandez plays a psychiatrist in Kick and Parineeti Chopra plays a scientist in Hasee Toh Phasee. Even then, their stories revolved only around their 'heroes'.
6.
The hero boasts about how feminist he is for letting the actress' name appear before his in the film credits but gets called out on the very brutal gender pay gap between their salaries.
Shah Rukh Khan made sure Deepika Padukone's name was mentioned before his in Chennai Express. However, after all these years, symbolism hasn't done much to bridge the pay gap. According to the recent Forbes list of highest paid actors in India, he earned $38 million (Rs 243 crore), almost thrice as much as Deepika's $11 million (Rs 70 crore) from June 2016- June 2017.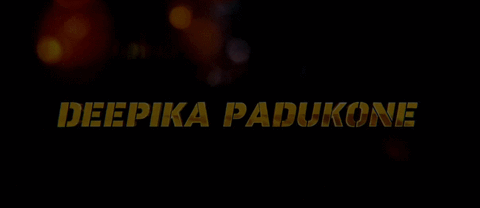 7.
Kangana laments how she has been made to star opposite a much older man, a common sight in Bollywood. Akshay Kumar, at 50, was cast opposite Bhumi Pednekar, 28, in Toilet Ek Prem Katha recently and Salman Khan romanced Anushka Sharma, 20 years his junior in Sultan. Soon, Rajinikanth (66) will be seen possibly romancing Amy Jackson (25) in 2.O, which would make their age difference 41 years.
8.
Calling out how male actors get to romance young women on screen while female actresses who were their contemporaries are pushed to selling detergents and soaps on television.
9.
This could be about how several actors were launched by their fathers in Bollywood, an unfairness that has forever irked Kangana. We are going to take a wild guess and assume this one is about Hrithik Roshan considering how the entire song feels like a parody on Bole Chudiyan from K3G. Consider these two gifs: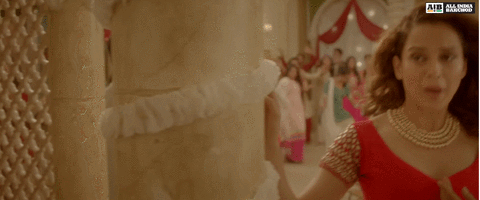 10.
And finally this jab at Karan Johar for accusing her of playing the victim card on his Koffee With Karan interview. In an open letter, she wrote how she was instead playing the 'badass card'.
So bask in the glory of Kangana Ranaut one more time:
Follow @htshowbiz for more
First Published: Sep 12, 2017 17:07 IST