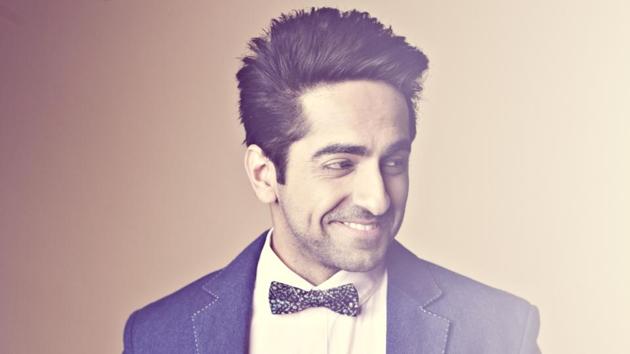 Ayushmann Khurrana: Don't think this is the era of superstars anymore
Ayushmann Khurrana talks about the current generation of actors, and how it is not the era of superstars anymore.
UPDATED ON MAY 05, 2017 06:56 AM IST
Actors today seem a lot more open to talk about their camaraderie with fellow actors. Also, there are fewer reports of them not getting along with each other on the sets of a film as compared to a few years ago.
Ask Ayushmann Khurrana if contemporaries can become close friends, "Of course, contemporaries can be close friends. I guess these days they are closer friends than in the past. It is just that everybody is so busy with their lives that we hardly get time to spend with each other, unless you're doing an ensemble film or working together.
Otherwise, you hardly get quality time to spend with each other. You're only interacting in awards ceremonies or some events. However, a heart to heart is really difficult. But actors can become good friends, for sure. There are so many industry kids who know each other since childhood, and are good friends."
However, contemporaries are also seeking the same parts in movies. So, is there a sense of stiff competition? "There is space and opportunity for every director, every actor and every film-maker. There used to be nepotism in acting (field), especially earlier, but now there is no nepotism in direction or production. It is open to all. Every year, there will be new directors, producers as well as actors coming up. If you are thinking about being insecure, then it is just a waste of time."
Ask him in what ways the current generation of actors are different in their approach to the profession and he explains, "It is a very volatile market right now. Every actor's positioning changes every year or every six months. I don't think this is the era of superstars anymore. We have the Khans and the Kumars. But we, the current generation, need to build a lot of equity by doing quality work. And we have a long way to go, to become superstars. We're focusing more on being actors — by exploring cinema and doing different kinds of characters. At the same time, we are so approachable to people, on social media and other platforms, that there is no mystery behind an actor. Everybody is an open book. Also, I guess we have to be social-media friendly. You have to be out there. I think everybody is professional in this day and age. I think no contemporary has thrown any tantrum or weight around," the actor quips.
The actor will next be seen in Meri Pyari Bindu, co-starring Parineeti Chopra and Bareilly Ki Barfi alongside Kriti Sanon.

Close