Sonu Ke Titu Ki Sweety's Ishita Raj Sharma shares the thought behind her 'funny' bikini scene
Hindustan Times |
, New Delhi
Monika Rawal Kukreja
Apr 13, 2018 03:50 PM IST
A bikini sequence in Sonu Ke Titu Ki Sweety, where Ishita Raj Sharma's character Pihu touches Alok Nath's feet, has won the actor praise; she gets talking.
Those who watched the recent release, Sonu Ke Titu Ki Sweety, would remember a scene where actor Ishita Raj Sharma's character Pihu (Titu's ex girlfriend) touches Alok Nath's feet. Clad in a bikini, she's dancing away wild during the peppy dance number, Kaun Nachdi, when she covers her cleavage, as she bends to take his blessings. Well, Ishita has been getting a lot of praise ever since for turning a sensuous bikini visual into a comic relief.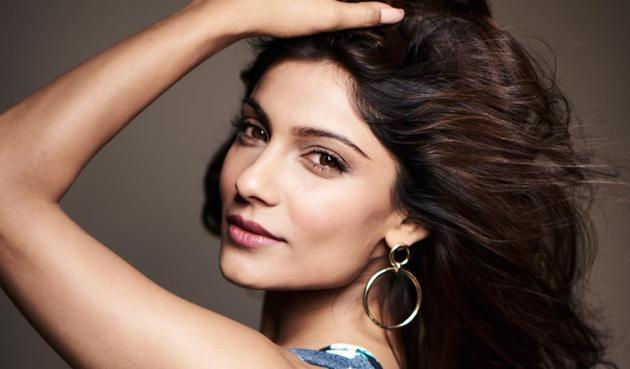 "Imagine it is so funny. You are supposed to look hot, sexy and sensuous in a bikini, but for the first time, someone wore bikini and turned it into comedy scene," she says.
Ishita credits the film's director Luv Ranjan for the applause. "That was totally his input [to shoot the scene a particular way]. He said, 'Let's try this'. And my first reaction was 'Are you serious? Look at me [in a bikini] and you are asking me to do this?' Somehow, he was convinced that it would seem funny, and when I actually did it, the entire crew was in splits," recalls the actor.
Besides several claps, there were some who also trolled her for the scene. Responding to the criticism that came her way, Ishita says, "Come on, I wore a bikini in Europe on a bachelor party on a yacht with 200 other girls wearing a bikini. How does it look wrong?I won't go to a private party wearing a bikini. I would be apprehensive of doing it in a scene or at a place where it's objectionable or doesn't go in accordance with the setting. There's nothing vulgar or vahiyaat about wearing a bikini."
However, the actor is clear that just because this bikini scene worked, doesn't mean she'll repeat skin show in her future films. "If in the film, it [wearing a bikini] is a requirement of the script and is indispensible, [then] I don't mind doing it. It has to go with the sequence and making sure that it would be shot well," says the actor, who has been getting offers for bold roles.
"I have got calls for web series saying that it's a bold script and has bold scenes, but I don't want to be part of that cinema that I am not confident about. I want to do film and not focus on whether I am wearing a bikini or not," adds Ishita.
Interact with Monika Rawal Kukreja at Twitter/@monikarawal