When Jayalalithaa sang 'Aaja Sanam madhur chandni' on Simi Garewal's show
Former chief minister of Tamil Nadu J Jayalalithaa died late Monday after prolonged illness. In a rare 19-year old interview with Simi Garewal, the late leader gets candid and even emotional about her life before politics and the life thereafter.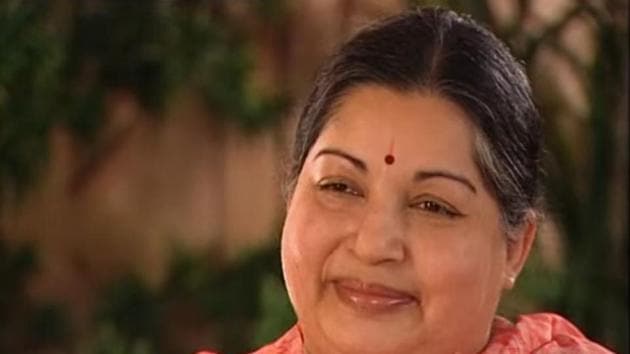 Updated on Dec 07, 2016 05:11 PM IST
Known for her poise and power, former Tamil Nadu chief minister, J Jayalalithaa who died on Monday, captured the hearts of people as an actress in over 140 roles in Tamil, Telugu, Kannada and Hindi films, much before her foray into politics.
With her personal charisma, Amma (mother), as she was fondly called, towered over endless controversies that hovered over her political career.
In a rare interview with Simi Garewal 19 years ago, Jaya gets candid and even emotional about her life before politics and thereafter.
Describing her political career as tempestuous, she had said, "Yes, I am human, I do experience emotions. But when you are a leader, you learn to not to show emotions. I keep my emotions to myself. My emotions are not for the public."
Jaya initially refused to sing but when insisted upon, she crooned Lata Mangeshkar's Aja Sanam Madhur Chandni Me' from Chori Chori (1956).
Garewal also got the former chief minister to reveal about her crushes: cricketer Nari Contractor and Bollywood actor Shammi Kapoor, whom she never met.
Watch the entire interview here:
Follow @htshowbiz for more
Close Story