A Crackjacker Life is a collection of crisp stories about life and things that shape it
The book looks at the most commonplace things and incidents with a meditative eye, subtly through interesting, entertaining personal stories and accounts.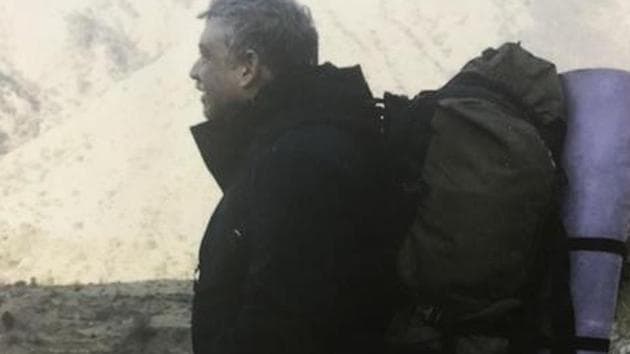 Updated on Jun 16, 2018 04:27 PM IST
A Crackerjack Life is a collection of personal short stories and accounts written by Rajiv Tyagi. This anthology marks the debut of Tyagi, a former fighter pilot with the Indian Air Force, as an author.
Akin to a memoir, it covers a spectrum of topics — from his school classroom to his air force days, to tracking his trekking adventures, and more. As you flip pages after pages, you get a glimpse into his life but also a glimpse into the changing times, society and India.
For instance, chapter 3, titled Dheendsa, recalls pilot officer Dheendsa's last flight. He was later found dead — in several pieces, his torso still strapped to the seat. Because the original strap was replaced with an unsuitable one during an overhaul exercise. A tragedy brought about by a seemingly small but callous act of someone had cost a life and could have cost lives, for these are men who fight for the country.
'Women's Lib' underscores the need to educate men to live with and respect empowered women to be able to fully enjoy the fruits of the Lib. The same chapter also quickly summarises the rapid growth of technology in a few lines, when Tyagi shares that he was allotted the third email id by VSNL (it was 30 characters long!). Such cleverly inserted lines deliver the growth story to the reader of all age groups.
'Assassin' brings home the effect that the Emergency invoked by Indira Gandhi had on youth passionate to serve the nation. 'Metro Pick' is not just about a ride Tyagi shares with a para-military man but also about the security layers which might be invisible to us but are nevertheless there.
The stories are mostly entertaining and crisp. However, some chapters should have been put up as a Facebook status and just left there. A good editor would have also chopped out a number of unnecessary lines in various chapters and technical jargon that clutter the narrative. Yet, when the reader sets on this journey to know the writer better, the journey about a stranger won't look strange. The writer writes about commonplace things with wit, leaving the reader pensive and entertained. Most of the times, making the most banal, engaging. The book is an accessible repository of time, lives and anecdotes, without being a bore.
Close Story