Makhanas are a powerhouse of nutrients
Updated on Jan 01, 2017 08:38 PM IST
Start 2017 with some wisdom from Vedic India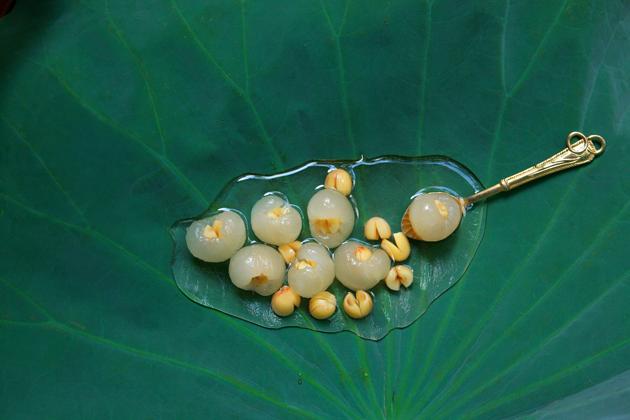 South East Asia and China have used makhanas (lotus seeds, also known as fox nuts) in their cuisines for centuries, thanks to their rich nutritional and medicinal properties. Here's why you should add them to your diet in 2017.
Benefits
• Makhanas are rich in antioxidants, which help neutralise damaging free radicals. (Free radicals are byproducts of conditions such as environmental radiation and pollution. They are also formed as toxic byproducts of digestion and cellular regeneration.) By neutralising free radicals, makhanas help reduce damage at the cellular level.
• Lotus seeds contain proteins. They also contain a carbohydrate with a very low glycemic index, making them ideal for people with diabetes and those who want to lose weight.
• According to their Ayurvedic description, lotus seeds are unctuous and heavy, which means they are good for satiety and hunger reduction. They taste slightly sweet and have the same post-digestive effect. They have a cold taasir, and they balance aggravated air and fire elements in the body.
• Makhanas control acidic conditions of the body such as gastritis, bleeding disorders, heavy menstrual cycles and nasal bleeds.
• They contribute to the health of the kidneys and the heart.
• When lightly sautéed in ghee, they make for a nutritious snack for lactating mothers.
• They improve vitality and fertility.
• They contain magnesium, phosphorus, potassium, iron and zinc. The last is good for skin repair and regeneration, and the first four are great for the blood and plasma.
6 ways to eat makhanas
1. Roast them in a little butter and add to soups for flavour, texture and nutrition.
2. Make a makhana chutney with peanuts, some mustard seeds and spices of your choice. Eat with meals or as a dip.
3. Make a makhana kheer adding raisins and almonds for extra texture and flavour.
4. Pop them like popcorn with some organic ghee. Add rock salt for flavour.
5. Add to a paneer sabzi that's been cooked in a tomato paste for a richer texture.
6. Soak in milk and make a paste. Add it to hot milk and saffron for a good sleep.
From HT Brunch, January 1, 2016
Follow us on twitter.com/HTBrunch
Connect with us on facebook.com/hindustantimesbrunch
Personalise your news feed. Follow trending topics