Meghna Gulzar respects parents for raising her together, separately
Feb 28, 2016 01:10 AM IST
Director Meghna Gulzar talks about one actor she wants to direct, working with Vishal Bhardwaj on Talvar and values that her father, Gulzar, has taught her.
Birthday: December 13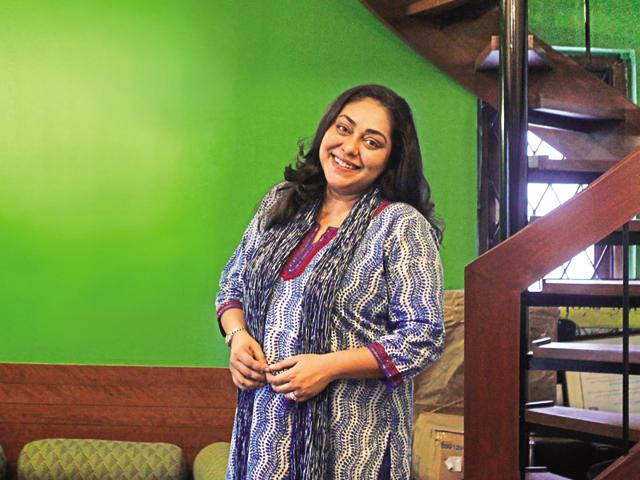 Sun sign: Sagittarius
School/College: St. Xavier's Mumbai
Place of birth: Mumbai
Hometown: Mumbai
First break: Filhaal... (2002)
High point of your life: The birth of my son, Samay
Low point of your life: The 14 hours of labour before Samay was born
Currently I am... Planning my next feature film on the IC 814 hijacking
You were once a freelance journalist. Which do you find most satisfying: writing, poetry, or filmmaking?
Filmmaking. It encompasses all the others. Writing is obviously involved during the development of a story. Poetry makes an appearance in the songs of a film. Journalism and research are required in the scripting of a film, sometimes for a milieu, or a particular historical fact or incident that is referred to in the film; sometimes a geographical location, sometimes a character's backstory, profession, etc.
One lesson your father, Gulzar, has taught you that you value.
Simplicity. It reflects in his persona, his life choices and his work. I love the brevity of his writing, the delicacy of his expression and thought. The one thing he tells me is, "Keep the purity of the language, and please promise me your son will too".
Did you miss out on a conventional childhood since your parents were not together?
I have a close relationship with both my parents. I believe my childhood was conventional. Whatever else they were in their public and professional lives, at home they were always my father and my mother. If anything, I respect them for having raised me together, separately.
What was working with Vishal Bhardwaj on Talvar (2015) like?
It was liberating, challenging and motivating. Liberating because he was my writer and music composer, along with being the producer. It was challenging to redeem the faith he had entrusted me with, giving me a script to direct that he had written, co-producing the film under his banner and never interfering in the creative process. To make sure I don't let Vishal down was my biggest motivation.
What song best describes your current state of mind?
Jaage hain... from the film Guru (2007).
Something about you that not many people know.
I do have a sense of humour.
How do you define quality time?
Time that you spend doing something while not thinking about what else you could be doing.
Did your father influence you as a filmmaker?
Yes. What I learnt from him is that even though making money is important, it is equally important for your film to leave a lasting impression on the audience.
The worst thing about being in Bollywood is...
That the Hindi film industry is called Bollywood.
An actor you would love to direct.
My mother [Rakhee Gulzar].
A personality trait that you have inherited from your mother.
Diplomacy isn't one of her strengths. Unfortunately, I have taken after her in this regard.
A childhood memory that you always carry with you?
Memories of Kashmir. Of being there for extended periods on both my mother's and father's shoots.
In what ways has motherhood changed you?
It has taught me patience and perseverance. And brought me closer to my mother.
Define your dressing style.
It is rather undefined actually. Comfort is paramount.
What can you live in?
Oiled hair.
How do you de-stress?
By taking small breaks out of the city, every few weeks.
What inspires you?
An extraordinary tale from the everyday, ordinary.
*
My favourites
Street food: Golgappas
Book: Children's Letters to God
City: Mumbai = Home
Song: Kabira from the movie Yeh Jawaani Hai Deewani (2013)
Location for a shoot: Real over studio, any day
From HT Brunch, February 21, 2016
Follow us on twitter.com/HTBrunch
Connect with us on facebook.com/hindustantimesbrunch