After Vodafone-Idea merger, RCOM in talks with Tata Teleservices to take on Jio
Feb 20, 2017 05:48 PM IST
To counter the price war started by Mukesh Ambani-promoted Reliance Jio, Tata Teleservices is said to be in talks with younger brother Anil Ambani's Reliance Communication (RCom), according to a financial daily.
Reliance Communications and Tata Teleservices have reportedly initiated talks for joining forces. The union will see Tata Tele join the merged entity of RCom-Aircel and MTS, reported a financial daily.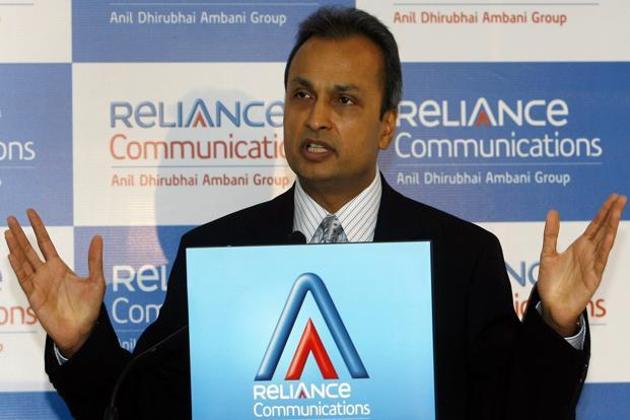 RCom's move is in quick succession of British telecom operator Vodafone Group Plc announcing the merger of its local unit with Idea Cellular, to create the country's largest operator.
The report said that Anil has initiated talks with Tata Sons' newly appointed chairman N Chandrasekaran, to take on Reliance Jio as a combined entity.
RCom has already consolidated its business with Russian owned telecom firm MTS, and has announced a merger with Aircel. The deal with Aircel, however, is in jeopardy as the Supreme Court has said it will auction its spectrum if its owner T Ananda Krishnan does not appear in court.
If all goes through, RCom will be a joint entity of four telecom operators, and will become the third largest after Vodafone-Idea and Airtel. The combined entity will have 260 million subscribers and a revenue share of 18%.
Vodafone will have 41%, and Airtel will have 32% of revenue market share.
However, there will be regulatory hurdles to overcome – first RCom will have to solve the merger problems with Aircel, and it will need multiple clearances from the Competition Commission of India.
According to a telecom expert, who didn't want to be named, "the process can take anywhere between six and 18 months."
The other problem is Tata Teleservices' debt – worth Rs 30,000 crore, and its ongoing legal problems with NTT Docomo's exit from the earlier formed joint venture -- Tata Docomo, which was also a bone of contention in Cyrus Mistry's ouster from the Tata Sons' board.
The Tata Group, as was reported, is considering a Rs 10,000 crore infusion into Tata Teleservices to clean up the records.