Two-day bank strike from today: 85,000 branches closed, salary withdrawals likely to be affected
Press Trust of India, New Delhi |
Press Trust of India
May 30, 2018 01:45 PM IST
About 85,000 branches of 21 public sector banks across the country are participating in the strike organised by United Forum of Banking Unions (UBFU).
Banking activities in public sector banks across the country have been interrupted as employees go on two-day nation-wide strike against the meagre 2% salary hike offered by the management - Indian Banks Association.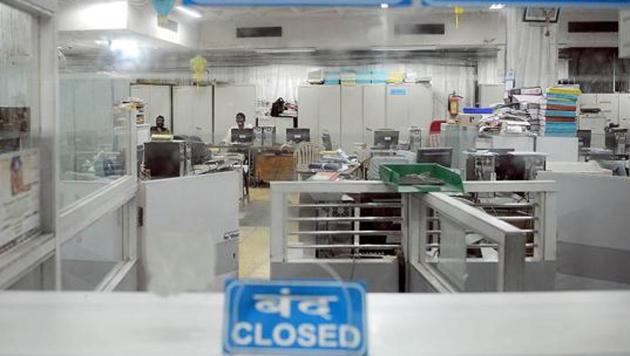 However, operations in the new-generation private banks like ICICI Bank, HDFC Bank, Axis Bank were almost normal, barring few activities including cheque clearance.
Since the strike coincides with the month-end, salary withdrawals from branches are likely to get affected. Some ATMs may also take a hit.
Besides, deposit in branches, fixed deposit renewal, government treasury operation, and money market operations would see the impact of the strike.
As several rounds of talks between banks and the unions of their employees did not make any headway, the United Forum of Banking Unions (UFBU), an umbrella body of nine bank unions, has gone on strike against the proposed wage hike of 2% as against 15% given last time, All India Bank Employees Association (AIBEA), general secretary C H Venkatachalam said.
"It is kind of an insult to the employees of public sector banks...to be offered this kind of meagre hike. We had no other option but to go on strike, forgoing two days' salary," All India Bank Officers' Confederation (AIBOC) joint general secretary Ravinder Gupta said.
The success of all government schemes, like Mudra, Jan Dhan, and demonetisation were ensured by public sector bankers but the reward is just 2% hike, he said, adding, it is gross injustice to bankers who have worked very hard for nation building.
Nearly 10 lakh employees are participating in the nation-wide strike as part of our democratic right by forgoing our salary, Venkatachalam said, hoping that good sense prevails.
There are about 85,000 branches of 21 public sector banks across the country having business share of about 70%.
Most of the banks, including SBI, PNB and BoB, have already informed their customers about functioning of branches and offices due to strike.