Shareholders vote Cyrus Mistry out as director of Tata Consultancy Services
Hindustan Times |
, Mumbai
Agencies
Dec 14, 2016 12:37 AM IST
Cyrus Mistry, the ousted Tata group chairman, was voted off the board of Tata Consultancy Services (TCS) on Tuesday, as a crucial leadership battle at India's largest software company rages on.
Cyrus Mistry, the ousted Tata group chairman, was voted off the board of Tata Consultancy Services (TCS) on Tuesday with 93.11 per cent of shareholders present at the extraordinary general meeting convened to decide on the issue.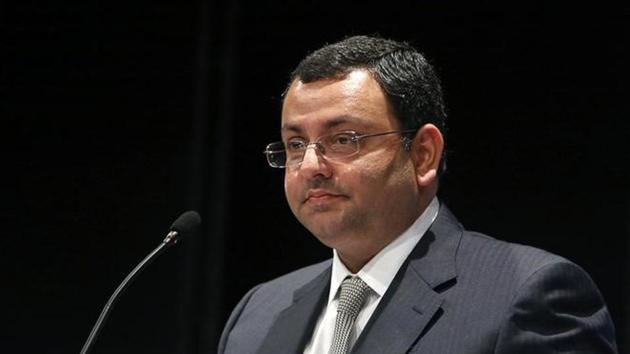 The decision comes about six weeks after Mistry was removed as chairman of Tata Sons, the group's holding company. Patriarch Ratan Tata returned to the helm on a temporary basis, and a very public power struggle ensued between Tata Sons and Mistry.
A majority endorsement of the resolution was vital for the Tatas to establish clear control over TCS -- the group jewel, which along with Tata Motors, accounts for 90% of the group's profits.
The win at TCS also sends a strong signal to investors and other stakeholders about stability of the leadership at the software behemoth. Analysts say this is crucial at a time when US President-elect Donald Trump has hinted at tightening visa norms which could impact TCS as a large part of its workforce is located there.
Of the 197.04 crore shares in TCS, 170.85 crore shares were polled at the meeting called to consider a special resolution moved by Tata Sons seeking removal of Mistry.
Of the shares voted, 93.11 per cent voted for the resolution while 6.89 per cent voted against, the company said.
The number of shares voted represented 86.71 per cent of the total shareholding of TCS.
Tata Sons, which is the holding company of the USD 103 billion salt-to-software conglomerate, holds over 73 per cent of TCS shares.
Reacting to the outcome, Mistry camp claimed it was a "big moral victory for Cyrus and Governance".
"Almost 20 per cent of shareholders of TCS that accounts for more than 70 per cent of non promoter shareholders supported Cyrus by voting against the resolution or abstained (expressing their disapproval of the promoter actions)," office of Cyrus Mistry said in a late night statement.
Mistry continues to head several operating companies of the Group amid the crucial leadership battle. On Monday, Tata Industries -- a subsidiary of Tata Sons, removed Mistry as director after a shareholder vote. With that, he also ceased to be the chairman of Tata Industries.
Tata Sons, by virtue of its commanding shareholding, had last month removed Mistry as chairman of TCS and brought old hand Ishaat Hussain in the interim. Mistry, however, had continued on the company board and could have been removed only by a shareholder vote.
On requisition of Tata Sons, TCS called the extraordinary general meeting (EGM).
A similar meet of shareholders of unlisted Tata Teleservices is scheduled for Wednesday. EGMs of other group firms like Tata Motors, Tata Power, Tata Chemicals and India Hotels are scheduled for next week
Also read | Cyrus Mistry's conduct has caused enormous harm to Tata Group: TCS