India jumps into top 100 in World Bank's ease of doing business rankings
Hindustan Times, New Delhi |
P Suchetana Ray and Asit Ranjan Mishra
Oct 31, 2017 11:43 PM IST
The World Bank's ease of doing business rankings showed that eight reforms were key in helping businesses in 2016/17.
A raft of policy reforms has helped India significantly improve its business climate, an annual World Bank index showed on Tuesday, burnishing Prime Minister Narendra Modi's reformist credentials that could help him win big-ticket investments.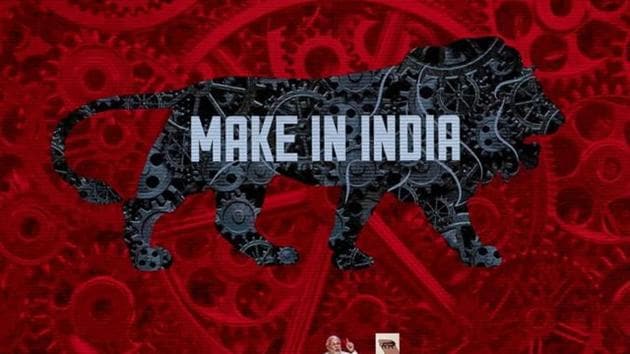 For the first time, India jumped a record 30 places to 100 in the Ease of Doing Business report for 2018, which is an influential 190-country barometer of competitiveness that many businesses likely consider for investment decisions.
Stay tuned with breaking news on HT Channel on Facebook.
Join Now
India's impressive performance also signals a possible turnaround in the country's economic narrative after months of sluggish growth, helped largely by reforms in taxation, insolvency laws and access to credit that Prime Minister Modi pushed to boost investment and jobs.
"Evaluation for the ease of doing business ranking is very tough. The ranking does not reflect the reform measures unless the outcome is visible on the ground," finance minister Arun Jaitley told journalists.
The benchmark, based on data from New Delhi and Mumbai for the year to June 2017, puts India among the top 10 "improvers" globally, having done better in eight of 10 business indicators. But India still lags in areas such as starting a business, enforcing contracts and dealing with construction permits, the report said.
The latest findings help India close the gap on its arch rival China whose ranking remained unchanged for a second year at 78.
The report, which has often attracted criticism for not being representative enough, excluded the impact of the government's shock withdrawal of high-value banknotes last year.
"This report takes into account only Delhi and Mumbai. To get a true picture of doing business in India, manufacturing hubs such as Tamil Nadu and Gujarat should have been looked at," said former Indian chief statistician Pronab Sen.
"Also, the report only looks at processes and not at numbers, so disruptions such as demonetisation go unnoticed."
The opposition Congress party too wasn't impressed.
"Ease of doing business has become cease of doing business for MSMEs under Modi government," said Congress chief spokesperson Randeep Surjewala, referring to small and medium businesses that hurt from last year's demonetisation and a new goods and services tax rolled out in July.
"The BJP government is clutching at straws to stay afloat as it sinks the economy and hurts trade and businesses."
Analysts say the next paradigm shift to the top 50 on the global benchmark is still a long way ahead and will require India to maintain strong momentum.
"There is a need to continue to work on other areas including starting a business, trading across borders as well as land reforms," Nilaya Varma, a partner at KPMG India, said.