Rich Indian's new wishlist: A luxury home in the UK
Updated on Nov 15, 2015 11:46 PM IST
There has been a growing interest among rich Indians to buy properties in the UK.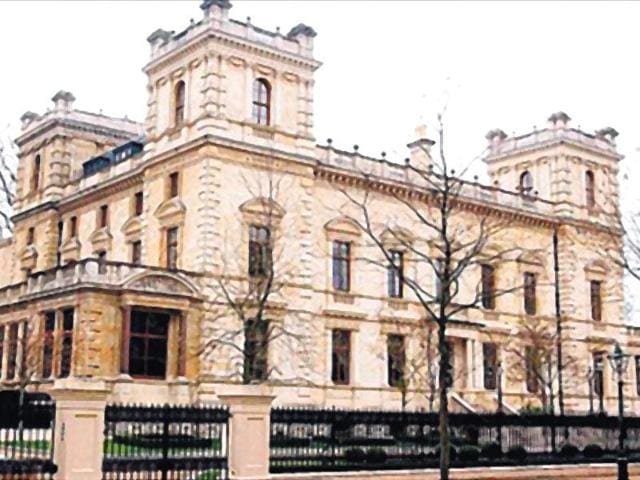 There has been a growing interest among rich Indians to buy properties in the UK, and the current slump in prices of luxury mansions in London due to tax issues and renewed business ties between the two countries are aiding the trend.
UK property brokers expect a sharp rise in the number of Indians wanting to invest in the country, following Prime Minister Narendra Modi and his UK counterpart David Cameron's announcement of deals worth £9-billion (Rs 90,000 crore) between several Indian and UK firms last week.
Traditionally, the UK has been preferred by India's billionaire elites, mainly those on the Forbes rich list, mostly since such an investment is seen as upscale, and because members of the younger generation who are studying in the US or the UK find it convenient to have a home in Europe.
"There is significant interest from Indians wishing to buy property in prime central London…this ranges from developers like the Lodha Group, to individuals," said Jeremy McGivern, founder of London's Mercury Homesearch. "Transaction levels will rise next year and I expect there will be heightened interest from Indian buyers due to relaxation of exchange control regulations."
In 2014, rich Indians splurged about £1 billion in prime central London, buying up properties in areas such as St Johns Woods, Belgravia and Mayfair.
High stamp duty have now pushed down prices of luxury homes in London during the July-September quarter. According to realtor Jones Lang LaSalle, prices of luxury mansions in London have fallen 11.5% and this could lead to an increase in property investments as the typical Indian buyer in the UK is from a large, cash-rich Indian business family.
"These are buyers from the top end of the pyramid who are billionaires, and who are not typically looking for returns," said Sunil Rohokale, CEO of ASK Group, who advises large business families. He had raised Rs 1,340 crore from ultra-high net worth individuals in 2012 during the slump, and is now looking to raise Rs 1,500 crore from the same individuals.
Apart from Mukesh Ambani (personal net worth $18.9 billion according to Forbes), Dilip Shanghvi ($18 billion), Azim Premji ($15.9), the Indian rich list is growing with the addition of young founders of digital start-ups.
While the interest in London is small now, it will grow steadily soon, said Gulam Zia, executive director at Knight Frank .
According to ASK's Rohokale, there are two global destinations for Indians —Dubai and London.
Personalise your news feed. Follow trending topics