Sensex closes at 2-week high, rises on GST hopes
Updated on Nov 26, 2015 10:57 PM IST
The benchmark BSE Sensex on Thursday bounced back almost 183 points to close at over two-week high of 25,958.63 as investors lapped up realty, auto and metal stocks amid hopes of a breakthrough on GST Bill in Parliament and mixed cues from global markets.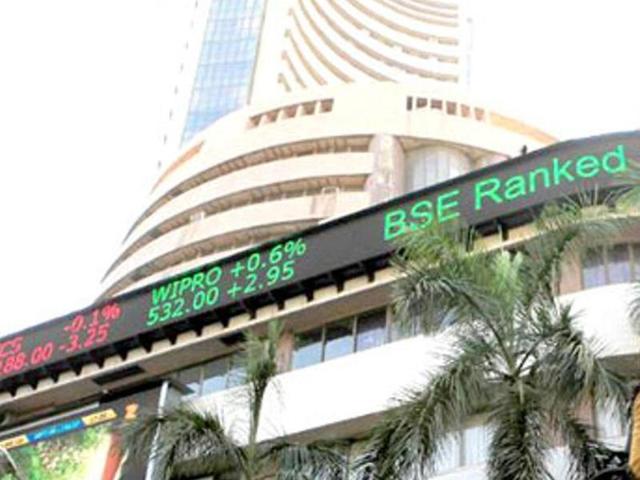 India's stock markets reacted positively on Thursday to the government's efforts to evolve a consensus on GST and Prime Minister Narendra Modi's optimism that the Parliament would pass the bill in the Winter Session. The Bombay Stock Exchange benchmark Sensex rose 183 points or 0.7%, inching closer to the 26,000-mark to end at 25,958.63 points, the best finish in over two weeks.
The broader National Stock Exchange Nifty was also up a similar 0.7% at 7,883.80. Meanwhile, the rupee fell sharply by about 24 paise as the US dollar strengthened in anticipation of a rate hike by the US Federal Reserve in December.
A part of the enthusiasm was also attributed to RBI's credit policy scheduled on December 1.
"The market has been reading between the lines and the message is that (political) parties have more or less agreed on GST," felt Mayuresh Joshi of Angel Broking. "That seems to be a reality now, finally, although not much is known about the fate of other Bills."
A lot of the action on the bourses also sprung from the expiry of the derivatives series. With traders having locked in at higher levels, there was a lot of buying to avoid losses.
Large gainers included Tata Motors, which was up 5.5%, Sun Pharma (up 3.9%), state-owned gas utility Gail (up 3.3%) and Mahindra & Mahindra (up 2%). Losers were Dr Reddy's, which fell 8.2% mainly on reports of possible action by a US drugs regulator. Another major loser was mid-cap leader United Phosphorous, which fell by 4%.
The rupee fell to 66.56 against the dollar, the lowest since September 7, as the dollar strengthened in anticipation of a rate hike by the US Fed.
A rise in US interest rates would lead to large investors pulling out of most asset classes in favour of the dollar.
"We expect volatility to remain high in December, with resistance seen around 8,000 (on the NSE)," said Sahaj Agrawal, associate vice-president, Kotak Securities. "The overall trend remains negative. One can look at initiating a 7,900 straddle for the December series."
A straddle is an options strategy where the investor holds a position in both a call and put with the same strike price and expiration date.
Personalise your news feed. Follow trending topics