Chandigarh pays tributes to Le Corbusier-associate architect BV Doshi
Updated on Jan 25, 2023 12:52 AM IST
Chief architect that having worked under Le Corbusier, BV Doshi also contributed to the planning of Chandigarh and his architectural work as well as his zeal and enthusiasm will always be remembered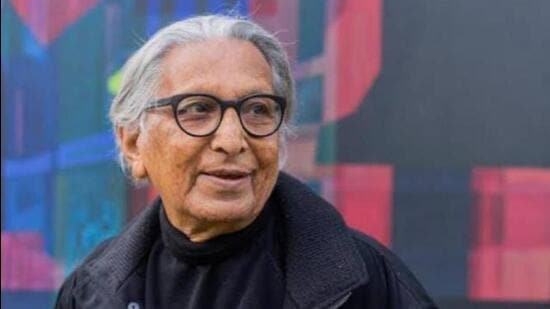 The UT department of urban planning paid homage to Indian architect Balkrishna V Doshi, who passed away in Ahmedabad on Tuesday at the age of 95. Doshi had a long-standing association with the city's planner Le Corbusier.
UT chief architect highlighted that having worked under Le Corbusier, Doshi also contributed to the planning of Chandigarh and his architectural work as well as his zeal and enthusiasm will always be remembered.
Doshi, a towering figure in Indian architecture, is best remembered for his contribution to modern and brutalist architecture through his designs for recognisable buildings and campuses across India — the most noteworthy of them being IIM Bangalore, Vidyadhar Nagar, Jaipur and NIFT Delhi.
His contribution drew global recognition when he was awarded the 2018 Pritzker Prize, becoming the first Indian architect to receive the distinction.
Honoured in his home country with the Padma Shri and Padma Bhushan, Doshi also worked in fields of urbanism, academics, urban design and arts. The Hussain-Doshi Gufa in Ahmedabad, designed by him, is a standout example of his vision.
Department officials, on behalf of architects and city residents, paid their last respects to Doshi and observed a two-minute silence.