2020 Delhi riots case: Court drops charges against one accused under Arms Act
Jan 31, 2023 04:11 PM IST
Delhi Karkardooma court pronounced the order discharging Wasim under section 25 of the Arms Act, however, he was charged for non-appearance in response to a proclamation under Section 174A of the Indian Penal Code (IPC)
A Delhi court on Monday dropped charges against Babu Wasim under the Arms Act, accused of possessing and providing a pistol to the main accused Shahrukh Pathan, who allegedly pointed the weapon at a policeman during the February 2020 Northeast Delhi riots.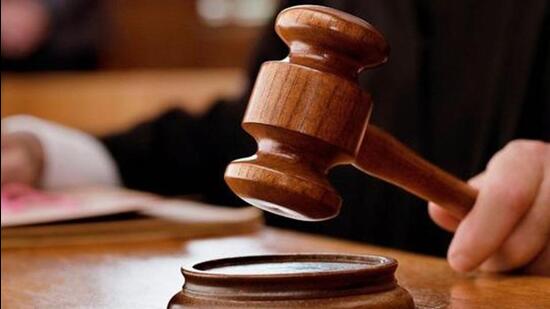 The court noted that there was no incriminating evidence against Wasim.
Additional sessions judge Amitabh Rawat in his order observed: "The case against accused Babu Wasim is essentially based on surmises and conjectures rather than actual material/evidence. There is no ground to presume that the accused Babu Wasim committed an offence under section 25 Arms Act. He is accordingly discharged for the said offence."
Also Read: Anti-conversion laws: SC to hear on Friday Jamiat plea for clubbing pleas in HCs
Delhi Karkardooma court pronounced the order discharging Wasim under section 25 of the Arms Act, however, he was charged for non-appearance in response to a proclamation under Section 174A of the Indian Penal Code (IPC).
According to Delhi police, Pathan, after his arrest, disclosed that he purchased a pistol and 20 rounds from Wasim in December 2019. Amid Pathan's confession, Wasim was declared a proclaimed offender in July 2020, and was arrested last year on April 13.
Pathan allegedly aimed a pistol at Delhi police head constable Deepak Dahiya with the intention of killing him and absconded from the scene. He was arrested in March 2020.
Delhi police submitted before the court that Pathan made four calls to Wasim on the night of December 6, 2019. They also submitted that the location of the mobile phones of both Wasim and Pathan showed that the two of them were at the same place at the same time or might have met. Police had further submitted the disclosure statements of both Wasim and Pathan.
Also Read: Kerala man sentenced to three life terms for raping, impregnating daughter
The court, however, while dropping the charges against Wasim, observed that the disclosure statements by the accused are not admissible in law, adding that there is no actual witness on record to show that Wasim provided the pistol to Pathan or that he possessed the weapon before December 6.
The court also observed that the sanctions issued by the additional deputy police commissioner (DCP) for section 25 of the Arms Act were without proper appreciation of evidence collected by the officer in-charge.
Initially, six people were arraigned in the matter and the court in December 2021 framed charges against Pathan and four other accused under various sections of the IPC.