Safety and the city — No night out for ladies?
Jan 10, 2023 01:02 PM IST
From pre-planning their commute at night to carrying a 'weapon' along — women share how they plan for their safety in the Capital
The horrific Kanjhawala hit-and-run case, women being followed home, and getting harassed by strangers on the street, has put women's safety in the Capital under scrutiny again. While police have been taking additional measures to ensure protection, women say they prefer adding some extra precautions to ensure their own security. Women from different walks of life tell us how they have faced issues when they've had to work late at night and how they tackle them.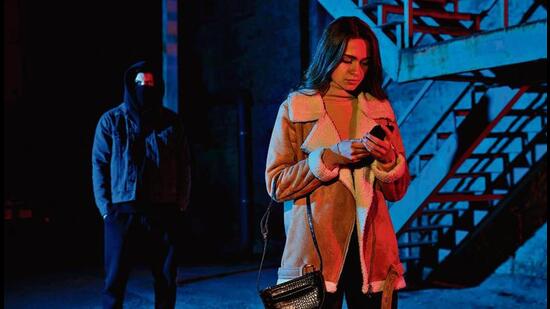 Mahima Bhatia, Wedding photographer
I have to pre-plan every step before heading out for shoots. But, a male photographer only needs to figure out ghar wapis kaise jaana hai. I feel safer when I drive myself. If a shoot location is far away, I ask a male team member to follow me till a particular place. I live in Gurgram and if I have a shoot in Delhi, I stay there instead of going back late. I feel our gender shouldn't be a deterrent to our growth. We can't sit at home because of all this.
Ana Sachdeva, DJ
A few years ago, an unfortunate incident occurred when I was playing at a nightclub. A man requested that I play a song and I hadn't played it for almost 10-15 minutes. That's when he came right in front of me, holding a gun. It was extremely scary. So, whenever I'm playing at a club, I make sure there's a security arrangement and bouncers are around me. Clubs also ensure the same as it's their responsibility. And by force of habit now, I make a fake call and give my cab and driver details loudly, whenever travelling alone. I also ensure that there's pepper spray in my car for safety purposes.
Parveen Rana, Bouncer
I am a bouncer, so men are scared of us in clubs. But when women come to our club, then their safety is our responsibility, until they are safely back in their cars. Koi bhi ladki apni safety concern ko jab leke aati hai, chahe koi anjaan ladka harass kare, ya phir koi fight ho jaye, humein darr nahi lagta. Aur humein club se nikalne mein subah ho jaati hai. We get dropped off at home too, as per the arrangements made by the club for our safety.
Gulesh Chauhan, Cab driver
Men take my cab too, but if they are drunk most of them cancel on their own on seeing a female cab driver. But some male passengers don't care and still sit in my car and chew ghutka. Main fearless hoon, mujhe darr nahi lagta. Mujhe meri app walo ne poori suvidha di hui hai as being one of the first female drivers. In case of any emergency, turant call chala jaata hai unke paas meri taraf se. If my car doesn't move for some time, I start getting messages, like 'Gulesh koi issue toh nahi hai?' Kai baar main subah 4 baje bhi nikal jaati hoon, because of the confidence that I'm secure."
Lakshmi Rana, Supermodel
Around 8-9 years back, while driving back home, a car with a bunch of men tried to follow me. I let the car pass, then I trailed behind them as I called the cops. They realised what I was doing and started driving away from me. I followed them to a point so I could tell the cops which direction they were headed. What I do is that I always carry a weapon in my bag — like pepper spray or even a shoelace if you know how to use it. I share my live-tracking location with my family. Simple things like parking close to the lifts, locking your car as soon as you get in, being aware of your surroundings can make a huge difference.
(Inputs by Etti Bali)