'High prevalence of antibodies among Dharavi residents prevented surge in Covid-19 cases': Study
Updated on May 29, 2021 02:45 PM IST
There has been no surge in Covid-19 cases in Mumbai's densely populated Dharavi, a slum of at least 850,000 people with a population density of 354,167 per square km, during the second wave of the pandemic because of the high prevalence of antibodies from natural infections among residents, said a research paper published in European Journal of Medical and Health Sciences on Saturday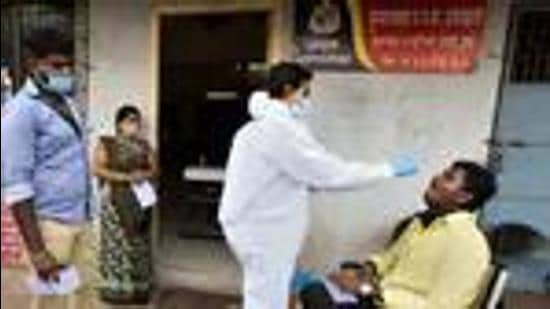 There has been no surge in Covid-19 cases in Mumbai's densely populated Dharavi, a slum of at least 850,000 people with a population density of 354,167 per square km, during the second wave of the pandemic because of the high prevalence of antibodies from natural infections among residents, said a research paper published in European Journal of Medical and Health Sciences on Saturday.
Only seven cases were being reported per million population in Dharavi in April. It was the time when Maharashtra was reporting 507 cases per million and India 257 cases per million as the second wave overwhelmed hospitals and triggered a shortage of medical supplies and hospital beds.
Last May, Dharavi was a hotspot of infections reporting 48 cases per million on average. Up to 80 cases per million were reported on some days last year when India was reporting only 1 to 3 cases per million.
Researchers said there is high seropositivity in Dharavi. The first round of serosurvey in the area in July 2020 found seropositivity of 57% there. This reduced to 45% in the October round of the survey, which the researchers have attributed to diminishing levels of antibodies.
"The serosurvey conducted in October 2020 for Cuffe Parade slums showed the antibodies presence in 75% population. Dharavi residents too might have seropositivity of 70-80%, enough to develop herd immunity," the paper said.
The research was conducted by Food and Energy Security Research and Product Centre, Japan, along with Deepali Bharadwaj, a Delhi-based doctor.
Personalise your news feed. Follow trending topics