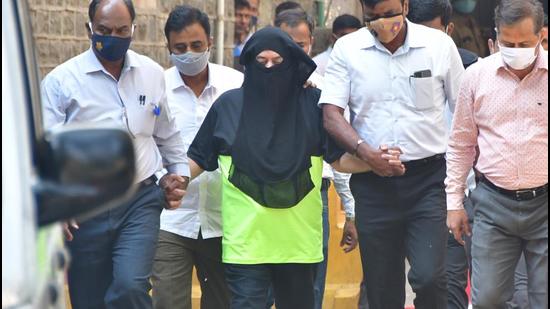 Mumbai: Gangster Ravi Pujari's police custody extended till March 15
The special Maharashtra Control of Organised Crime Act (MCOCA) court on Tuesday extended the police custody of gangster Ravi Pujari till March 15 after he pleaded for an extension of his remand, claiming that he wanted to share more information with the police
PUBLISHED ON MAR 10, 2021 12:41 AM IST
The special Maharashtra Control of Organised Crime Act (MCOCA) court on Tuesday extended the police custody of gangster Ravi Pujari till March 15 after he pleaded for an extension of his remand, claiming that he wanted to share more information with the police.
Pujari was produced before the special MCOCA court on Tuesday morning after his custody period expired. Pujari is arrested by Mumbai Police in connection with a case of firing outside the Gajalee Hotel, on October 22, 2016, in Vile Parle.
The public prosecutor Sunil Gonsalves sought his further custody claiming that they needed to confront Pujari with several facts. The prosecution claimed that his confession statement has been recorded and the investigating officer needs to question him on his statement. Meanwhile, the plea was objected by Pujari's lawyer DS Manerkar.
After hearing both the side when the court was to pass an order, Pujari stepped into the witness box to make submissions before the court. To everyone's surprise, Pujari pleaded the court to send him to police custody for five more days has he wanted to reveal more information.
After hearing the prosecution and Pujari, the court extended his custody till March 15.
Pujari was brought to Mumbai from Bengaluru on February 22 in connection with the 2016 firing case. As per the prosecution, a few men of Pujari's gang fired at the complainant to intimidate the hotel owner. They allegedly gave the owner Pujari's contact details, threatening to kill him if he didn't call the gangster.
Last year in November, the Mumbai Police did not get the custody of gangster Ravi Pujari from Bengaluru court as Pujari's defence lawyer claimed that the Senegal authority had not permitted any cases registered by Mumbai Police against Pujari. The Senegal court extradited Pujari to India only in one case, which was registered in Karnataka in February 2020.
The Mumbai crime branch had then approached Senegal court through the ministry of external affairs (MEA) again in January 2021 and sent details of 10 cases that were approved by the Senegal court last week.
Close