MNNIT to develop glass fibre freight wagons for Indian Railways
Jan 19, 2023 12:50 AM IST
In a first, a team of researchers of Motilal Nehru National Institute of Technology (MNNIT)-Allahabad will develop rustproof and light weight freight wagons for the Indian Railways
In a first, a team of researchers of Motilal Nehru National Institute of Technology (MNNIT)-Allahabad will develop rustproof and light weight freight wagons for the Indian Railways. This indigenously developed wagon will be used for transportation of salt, informed MNNIT officials.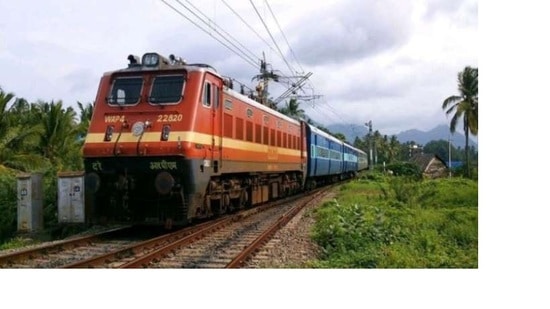 The wagon would be made of Glass Fibre Reinforced Polymer (GFRP) material and will be much lighter than the material presently being used in making wagons for transporting salt, both used in households and industries, they added.
The project is being led by senior researcher of the department of mechanical engineering of the institute Prof Mukul Shukla. He would be assisted by Ashutosh Upadhyay and Ashutosh Mishra, associate and assistant professors respectively in the department of applied mechanics.
The scientists of the institute have got this project through the Innovation and Startup Portal of the Indian Railways. The wagons would be developed with the support of Xyron Technology, Bhopal, a company set up by an alumnus of MNNIT, Abhinav Bhatnagar who has done his BTech from the institute in 2000.
"The Innovation and Startup Portal of the Indian Railways had mentioned 15 problems and invited projects giving solutions for the same following which we came up with developing the wagons made from glass fibre," said Prof Shukla.
As per the norm of the startup portal, 50% of the funding— ₹1.3 crore—would be provided by Xyon Technology and the rest 50% ( ₹1.3 crore) would be invested by the Indian Railways, he added.
The expert further informed that the wagons, that would be developed under the supervision of divisional railway manager (DRM), Central Railway, at Xyron, Bhopal, would be around 10% lighter than the present wagons which are made of steel. Because of being lighter, it will enhance the carrying capacity of the railways as trains running with these wagons could run much faster, he added.
Although the cost of these wagons would be around 20% more, the life of these wagons would also be around 25-30 years as against the present wagons which have a lifespan of around 18-20 years, says Prof Shukla.
"The wagons made of fibre, being non-corrosive, will not cause rust in the tracks," explained the expert.
MNNIT director Prof RS Verma said, "Recently MNNIT has received many more such innovative projects funding from various agencies. In the immediate future, the main focus of MNNIT is to increase its research and consulting and innovation contribution for improved ranking at national level through its dynamic faculty and bright students."