Company offices, industrial areas under police radar to curb mathadi extortion threats
Jan 21, 2023 12:35 AM IST
The growing menace of unauthorised mathadi workers harassing industries with extortion and other demands has resulted in an increase in the number of complaints and cases in Chakan and PCMC
The Pune police will be keeping a close watch on industrial areas and company offices in the city to ensure that cases of extortion and other illicit activities allegedly involving mathadi (headload workers) organisations are tackled with an iron hand. After participating in a high-level meeting between industries and top police officials including special IG (Kolhapur range) Sunil Phulari, the Pune rural SP and PCMC police commissioner, Pune police commissioner Retesh Kumaar on Thursday said that since the offices of many companies based in Talegaon, Chakan, Ranjangaon and other MIDC areas are located in Pune, the city police are quite serious about taking action against extortion cases involving mathadi organisations.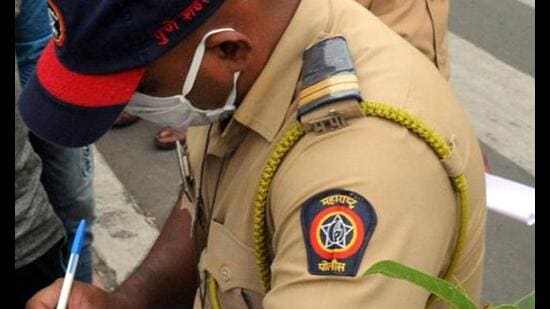 "The industrial areas bring employment and economic progress for the country. We don't have anybody from the embassy or consulate through whom we can route complaints to the external affairs ministry about problems related to mathadi organisations. However, all officers are on the same page as far as putting an end to mathadi individuals harassing industries is concerned. The city police will keep a very close watch on all industrial areas in the city including company offices, and provide necessary security and assistance to them from time to time," Kumaar said.
The growing menace of unauthorised mathadi workers harassing industries with extortion and other demands has resulted in an increase in the number of complaints and cases in Chakan, Pimpri-Chinchwad and other areas under the Pune police's jurisdiction in the past few years. Former Pune police commissioner K Venkatesham had ordered registration of extortion-related cases against gangs that used the names of mathadi unions to extort large sums of money from industries. The then German consul-general Jurgen Morhard had complained to the chief minister's office (CMO) in 2018 against underworld elements and extortion gangs owing allegiance to unauthorised mathadi unions. Maharashtra deputy chief minister Devendra Fadnavis had recently issued a stern warning against 'vasooli' elements amongst mathadi unions and ordered a crackdown against extortionist syndicates involved in harassing industries and companies. Fadnavis had said that goons were demanding protection money from companies in industrial areas, and actively interfering with various company operations ranging from recruitment to scrap sale to various internal contracts.
.