Indian Army obtains IPR of combat uniform to prevent sale in open market
Published on Jan 15, 2023 10:31 PM IST
The Indian Army has obtained Intellectual Property Rights (IPR) of the design and camouflage pattern of its newly introduced Camouflage Pattern Dress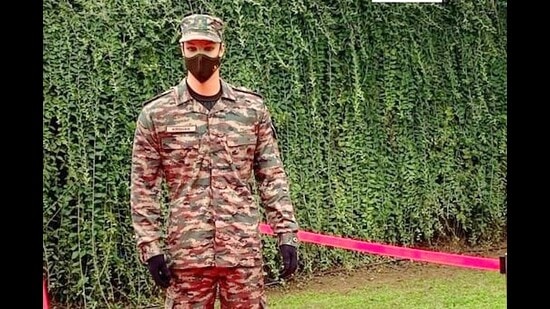 The Indian Army has obtained Intellectual Property Rights (IPR) of the design and camouflage pattern of its newly introduced Camouflage Pattern Dress. The improved combat uniform was unveiled by the Chief of Army Staff during Army Day 2022.
The copyright of the design is with the Indian Army for 10 years extendable by another five years. This has been done to prevent unauthorised vendors from manufacturing and selling the combat pattern dress in the open market as it was posing a serious security threat for the Indian Army and the nation as a whole. As per orders on the subject, these uniforms will only be sold in the Unit Run Canteens of the Indian Army. Due to this IPR, the Indian Army now possesses exclusive rights to the design and can file a legal suit against any design infringement and unauthorized reproduction of this design, the Southern Command states in its release.
In collaboration with the civil authorities and police, HQ Southern Command has proactively disseminated the above information to all the vendors in not only Maharashtra but all states under its Area of Responsibility (AOR).