Prepare traffic management plan for Lonavla: Pune dist collector
Jan 15, 2023 11:43 PM IST
Under the chairmanship of Deshmukh, a meeting was held in the standing committee hall of the Lonavla Municipal Council office on Sunday
Rajesh Deshmukh, Pune district collector, has given officials a week to do a scientific analysis of the Lonavla city traffic issue and prepare a traffic management strategy.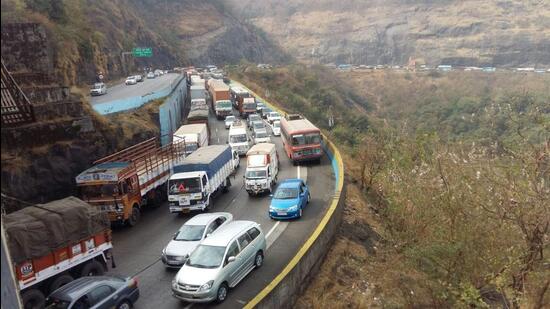 "The administration should take immediate action to solve the traffic problem in Lonavla. The municipal council chief should hold a meeting with trade associations, social organisations, and rickshaw associations to understand their problems," said Deshmukh.
"As residents have to pay road tax (toll) at both Kusgaon and Varsoli toll gates, a proposal should be submitted to the government in this regard. As the entire economy of the city depends on tourism, special attention should be paid to providing basic facilities to the tourists," he said.
Under the chairmanship of Deshmukh, a meeting was held in the standing committee hall of the Lonavla Municipal Council office on Sunday.
On this occasion, additional superintendent of police Mitesh Ghatte, Mulshi-Maval sub-divisional officer Sandesh Shirke, Vadgaon Maval Tehsildar Madhusudan Barge, Municipal Council Chief Pandit Patil were present.
Sitaram Dubal, police inspector, Lonavla city police informed Deshmukh about the problems of traffic management. He also suggested alternative ways to manage the traffic.
Widening of the road from Kumar Chowk to Bhangarwadi, planning of rickshaw station in the city and on the Pune-Mumbai highway, providing adequate parking arrangements for vehicles by the municipal council, starting signal system, installation of new signal, stray animals, unauthorised hawkers and vegetable vendors, were the suggestions given by officials.
Installation of over bridge at Bhangarwadi and Khandala, relocation of bus stations in Lonavla city outside the city, and fixing of loading-unloading time for the business class were discussed in the meeting.