Basic freedoms are being violated in the name of religion
Updated on Jul 21, 2015 09:16 PM IST
Basic freedoms are being violated in the name of religion - or vegetarianism. The nation stands in danger of becoming both bigoted and highly undernourished!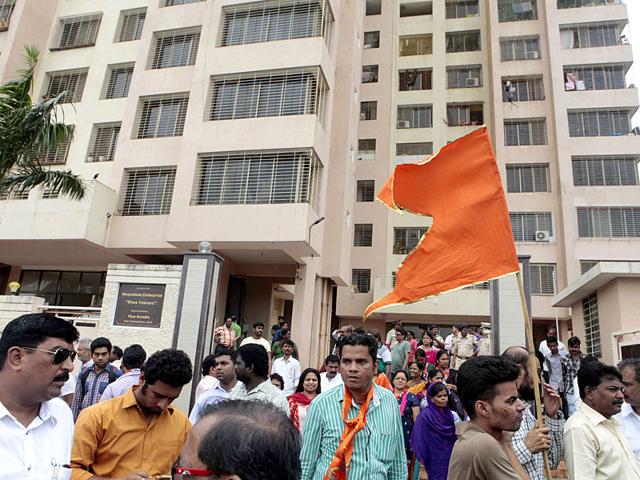 Once upon a time in Bombay, the rich were all Gujaratis (and some Sindhis) while the poor were Maharashtrians (others, including South Indians, were mostly middle-class).
That is when the Gujarati-Marathi wars began. That is also how the Shiv Sena was born and that is what, today, is at the core of the Sena's hatred for Gujaratis, including its mayor referring to Narendra Modi as Hitler - not that Sena supremo Bal Thackeray was not an admirer of Hitler! But he certainly was not a fan of Modi and, before that, of India's first Gujarati prime minister, Morarji Desai. For, when Maharashtrians were agitating for a samyukta Maharashtra, Desai, then Congress CM of undivided Bombay state, was against conceding the capital city to Maharashtra - it had been built brick by brick by Gujarati enterprise, as he thought, and if at all the state were to be divided, Bombay should then be Gujarat's capital, he insisted.
But, with other Congress leaders like YB Chavan and Balasaheb Desai opposed to it, that was not to happen. So in a seemingly contemptuous concession, he made a now notorious statement, "Mumbai tumchi, ata bhaandi ghasaa aamchi (OK, Mumbai is yours, now get to scrubbing our utensils)." Thackeray never forgave Desai for that statement which implied the locals were just servants of Gujaratis. That distrust is now being carried forward into the new generation and fuelled by attempts by the Centre to move certain key institutions like the RBI and the Bombay Port Trust to Gujarat.
But, apart from political rivalries, the Marathi versus Gujarati battle is also manifesting itself among the people. At a suburban housing society last week a battle broke out between members of the two communities over food. Hindu Gujaratis and Jains are traditionally vegetarian but even Brahmins among Maharashtrians might be meat - and fish-eaters. The Gujaratis in the building alleged that a Maratha family had thrown water in which they had rinsed their fish out of their kitchen window and over their Brahma bhojan after a particular pooja. A brawl broke out between the family and the society's Gujaratis, who, in turn, threw eggs at the family and injured them. This soon manifested in a war on social media with Maharashtrians swearing that Gujaratis had become too big for their boots.
However, as journalist and blogger Raju Parulekar tells me, the relationship between Gujaratis/Jains and Maharashtrians is a "love-hate" one. Gujaratis have been hated by Maharashtrians from the days of Jyotiba Phule, who raged about the manner in which these moneylenders fleeced the farmers and asked the farmers to stop their agricultural supplies. BR Ambedkar called for the breaking down of infrastructure built by Maharashtrians in Bombay, the infrastructure that had helped Gujaratis to make their money, and then see how well the latter fared. "Unfortunately, though Maharashtra is still ahead of Gujarat on all parameters despite the latter's hype on its development, Maharashtrians and Maharashtra, including all the political parties, are still dependent on Gujarati money for their survival. So the hate will never go away."
Nor, perhaps, the discriminatory attitudes. Muslims already can't find homes in majoritarian societies for this reason. Now after the government's beef ban, Gujaratis and Jains want to prohibit people from eating even fish and eggs.
Basic freedoms are being violated in the name of religion - or vegetarianism. The nation stands in danger of becoming both bigoted and highly undernourished!
Close Story
Personalise your news feed. Follow trending topics