Just ask Dr Google! How much of it is too much?
We've all done it, googled to find out more about random stuff that we don't really need to know more about. And inevitably, as we sit staring at the useless information, we realise too late we were better off ignorant.
columns
Updated: Sep 12, 2015 17:34 IST
We've all done it, googled to find out more about random stuff that we don't really need to know more about. And inevitably, as we sit staring at the useless information, we realise too late we were better off ignorant. It happened to me this week when someone at work said news shows gave him a headache. So I, as a joke, searched online for "headache causes".
The search threw up mind-numbing results. Topping the webpage was an advertisement for a site that gave me a link to "brain cancer symptoms". This was followed by a quiz that was undoubtedly the brainchild of a sadistic doctor: "Think you have brain cancer? View our symptoms survey results."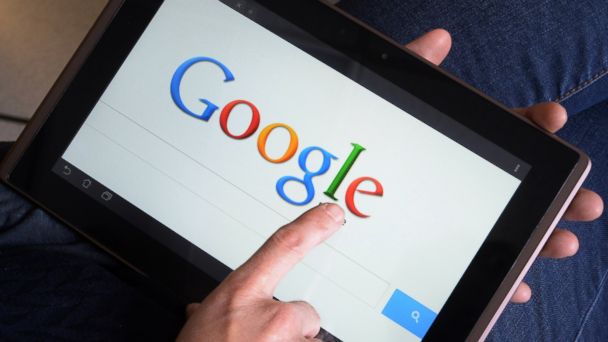 Next came a series of links on different types of headaches that outnumber Ben&Jerry ice-cream flavours. There's primary headache -- tension, migraine or cluster headaches-- and secondary headache, which could be caused by conditions ranging from life-threatening brain tumours, strokes, meningitis, vasculitis (swollen blood vessels) and brain hemorrhages to less fatal conditions such as withdrawal from caffeine, smoking or painkillers to sinus infection and eyestrain. There's even an "ice-cream headache" triggered by sudden brain-freeze from eating cold foodstuff. To complicate things further, there is mixed headache disorder that results from permutations and combinations of one or more triggers.
What you couldn't have, the sites seem to indicate, was a plain vanilla headache. Half an hour of surfing left me with what was undoubtedly a tension headache that left me wishing I had spent my time doing something less stressful, like travelling alone in a Delhi cab late at night.
High on anxiety
There's a diagnosis for my web-diagnosed headache: cyberchondria. While fears for our health can turn the calmest of us into worrywarts, the online glut of medical information – a lot of it from questionable sources – is by far be a bigger threat to our sanity than inept doctors and chaotic clinics. Going online to figure out what could be wrong may turn people who are anxious into cyberchondriacs, reported a US study in Cyberpsychology, Behavior, and Social Networking . The study said too much information fuels fears of catastrophic disease, with doubts about health -- unfounded or not -- triggering further worries about potential medical bills, disability and job loss. And then this becomes a vicious cycle, leading to even more Googling, obsessing, insomnia, doctor visits and distress.
While there is no data on online diagnosers for India, one in three US adults go online specifically to try to figure out what medical condition they or someone else might have, found a national survey by the Pew Research Center's Internet & American Life Project. Information found online led 46% Americans to consider going to a doctor, 38% to treat it at home. The study found that doctors confirmed the diagnosis in 41% cases, 18% people got a different diagnosis. The rest either did not consult a doctor or had a inconclusive diagnosis. Women, younger people and those with a college or advanced degrees are more likely than men to go online for digital diagnosis, the study found.
Aiding and abetting doctors
Doctors in India insist they are not threatened by parallel sources of information. "Apart from the web, people also get information from newspapers, magazines and TV. Some of the information is reliable and up to date, but some isn't, so it's my job as a doctor to help patients tell the good from the bad," I was told by a doctor who says a greater part of his consultation goes in helping people "unlearn" what they've read online.
Always consider the source of the information. For diagnosis and general information on disease and symptoms, a government, university, hospital or newspaper website is far more likely to be credible than a, say, blog or an online forum. Look for information that is current, unbiased and sourced information from research that has been funded by the government or an unbiased body, and not a profit-driven source or someone with an agenda.
Next comes dealing with contradicting information. With results of articles and studies sometimes contradicting each other, whetting is vital. Reliable studies are the ones published in a peer-reviewed scientific journals, which means the method and quality of the research has been examined and okayed by other medical experts.
And, whatever you do, do not treat what you read as a prescription. Everything you read should be another step in the path to keeping you healthy and happy. It's best to share your concerns with a doctor who is trained to guide you through the maddening medical maze.
First Published: Sep 12, 2015 17:25 IST