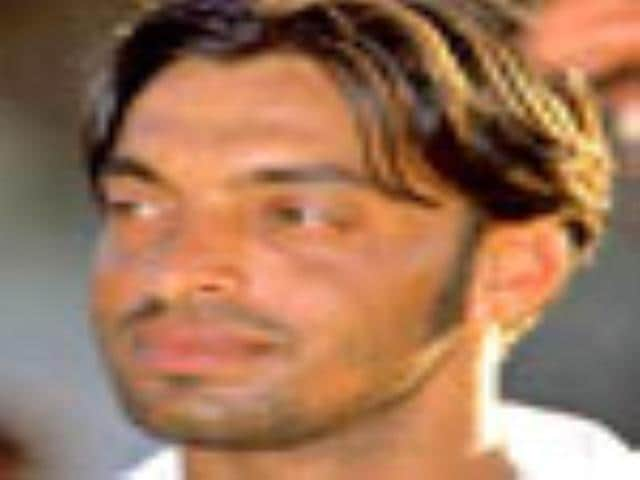 'Ban on Akhtar unacceptable'
Former cricket greats like Imran Khan and Javed Miandad criticise the PCB for imposing a five-year ban on the controversial fast bowler.
UPDATED ON APR 02, 2008 11:23 AM IST
The Pakistan Cricket Board has come under fire by former greats of the sports for imposing a five-year ban on controversial fast bowler Shoaib Akhtar.
In scathing reactions to the ban, which came as a shock to many, former captains Imran Khan and Javed Miandad held the Board responsible for destroying Pakistan cricket.
"The ban on Shoaib and even on the players who have gone to play in the Indian Cricket League are unacceptable and will shake the foundations of our cricket system. We are losing good players to bad policies of the Board," Imran said.
Miandad also echoed the sentiments of his ex-teammate, saying he was surprised to know that a Board that had always been soft on disciplinary issues should take such a harsh decision.
"I don't understand what they are trying to do. Yes, Shoaib has had disciplinary problems in the past but still five years for just speaking out against their policies is unacceptable and uncalled for," he said.
Miandad called on the new government to make sweeping changes in the Cricket Board to save the sport from further destruction.
Another former captain Zaheer Abbas also came out in support of Akhtar and said the ban was unjustified.
"It is shameful to ban a leading player for five years. He does not deserve this. They could have just fined him and reprimanded him.
This ban will have a detrimental effect on the performance of the team for sure," Zaheer said.
He felt Akhtar had no option but to appeal against the ban. "He has to do it to save his career after all he does not have much time in international cricket," he said.
Former spinner Iqbal Qasim said he did not think Akhtar would play for Pakistan again.
"He is 32 now and when he completes the ban he will be 37. It would be over for him. The punishment I think is very severe and harsh. Cricket is Shoaib's bread and butter."
Former captain Rashif Latif said Akhtar had not spoken anything against Pakistan but only against the policies of the Cricket Board and as a senior player he had a right to do so.
"Banning players left and right is not the solution to the problems of Pakistan cricket."
Close