BCCI tweet on Rahul Dravid's mammoth record is a reminder of Test batting's gold standard
Rahul Dravid's record of most deliveries faced in Test cricket could serve as a great reminder for Virat Kohli and his boys ahead of the Ind vs Aus Test series next month.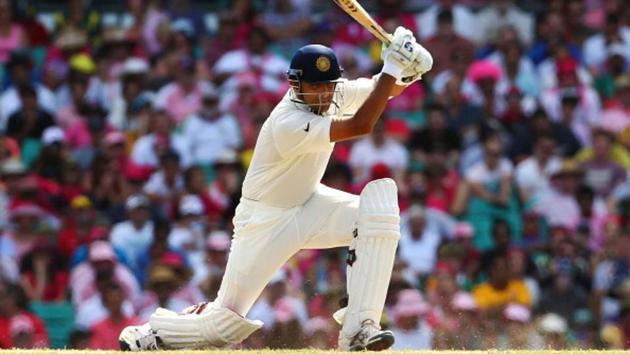 Updated on Nov 20, 2018 10:21 AM IST
At a recent event held in Bhubaneshwar to celebrate sports literature, India's Test vice-captain Ajinkya Rahane was asked whether batsmen like him and Cheteshwar Pujara were often victims of a mindset, which looks at them as those who aren't aggressive enough. Hence, not being considered for shorter versions of the game.
Rahane, who is currently battling for a comeback into India's ODI side, was unfazed by the question. While answering Rahane explained the situation that Pujara finds himself in. He opined that contrary to popular opinion, which says that young batters today are looking to hone their T20 batting skills more than sharpening the finer aspects of technique and skill needed to succeed in Test cricket, there is a lot to learn from a batsman like Pujara.
He gave the example of Pujara's ability to drop anchor and face delivery after delivery and put a price tag on his wicket. Talking about Pujara's record-setting knock against Australia in Ranchi, where he played 525 balls during his knock of 202, Rahane said that youngsters need to learn from him in order to succeed in Test cricket.
While many may consider Rahane's advice to be outdated in an era of T20 leagues and easy money, but the gold standard of Test batting remains in a player's ability to grind it out in the middle in white kits.
Recently, the BCCI tweeted a record, that belongs to India's finest number 3 batsman Rahul Dravid. The former India captain is the only cricketer to have faced more than 30,000 deliveries in Tests, 31,258 to be precise.
Even the great Sachin Tendulkar, in his 200-match Test career, couldn't play as many deliveries as Dravid did. Rahul Dravid retired from Test cricket with 13,288 runs at an average of 52.31 and with a reputation of being one of the best in modern day cricket.
BCCI's tweet could just be a good reminder for the Indian cricket team as they look to win a maiden Test series in Australia next month.
Close Story
Personalise your news feed. Follow trending topics