England legend David Gower fears 100-ball cricket plan is '12 years out of date'
David Gower believes the England and Wales Cricket Board (ECB) should have introduced the 100-ball cricket league before Indian Premier League captured the market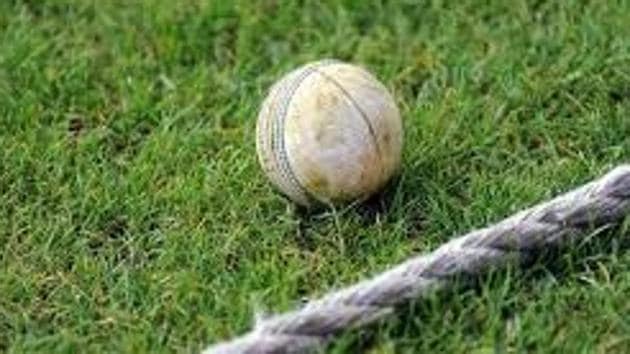 Updated on Apr 26, 2018 12:16 AM IST
Agence France-Presse, London |
Agence France-Presse
Former England Test captain David Gower has welcomed plans for a new 100-ball format but says it is "12 years out of date", with the Indian Premier League now setting the pace.
The 61-year-old, who scored 8,231 Test runs before moving into TV work, believes the England and Wales Cricket Board (ECB) may have missed a trick by not acting sooner.
"In many ways you could say that this new competition is going to be 12 years out of date before it starts," said Gower, speaking at the launch of a Lord's property investment project in London.
"The ECB had the opportunity to be at the forefront of Twenty20. This new competition could have started and been competing with the IPL from the outset.
"But for various reasons, which you have to respect, it's taken this long to get under way."
READ | Gautam Gambhir steps down as Delhi Daredevils skipper, career looks done
The proposed eight-team city-based competition, due to start in 2020, has had mixed reviews.
England captain Joe Root said it could attract a new audience to Test cricket but his predecessor as skipper, Alastair Cook, believes Tests need to be protected.
Gower believes there is room for both long and short formats, and suggested simply adding another T20 tournament to the schedule would have been the wrong move.
"I agree with Alastair that Test cricket is important and there are people like him who have made their reputations almost entirely in Test match cricket," Gower said.
"But the game has changed dramatically in the last 20 years, even more in the last 10 years. T20 has gained traction and the IPL is one of the biggest sporting events in the world currently.
READ | India, Pakistan set to clash again in ICC Cricket World Cup 2019
"The idea of making this (competition) different has validity, because another T20 competition added to the world's crowded schedule, and the English summer's crowded schedule, would have been just that.
"The shorter the game, the likelihood is you'll have close games, so it will be interesting."
Gower is the public face of a consortium that is offering members of the public an opportunity to own parcels of land at the Lord's Nursery End.
The Marylebone Cricket Club, which owns Lord's, voted in September to reject plans for a residential development at the ground, instead choosing to adopt their own "MCC Masterplan".
Close Story