Greater Noida stadium to be home ground for Afghanistan cricket team
Dec 11, 2015 01:12 AM IST
The newly-built Greater Noida cricket stadium officially became the home ground for Afghanistan cricketers
The newly-built Greater Noida cricket stadium officially became the home ground for Afghanistan cricketers after the Greater Noida Industrial Development Authority (GNIDA), the Board of Control for Cricket in India (BCCI) and the Afghanistan Cricket Board (ACB) signed a memorandum of understanding (MoU) in Delhi's Constitution Club on Thursday.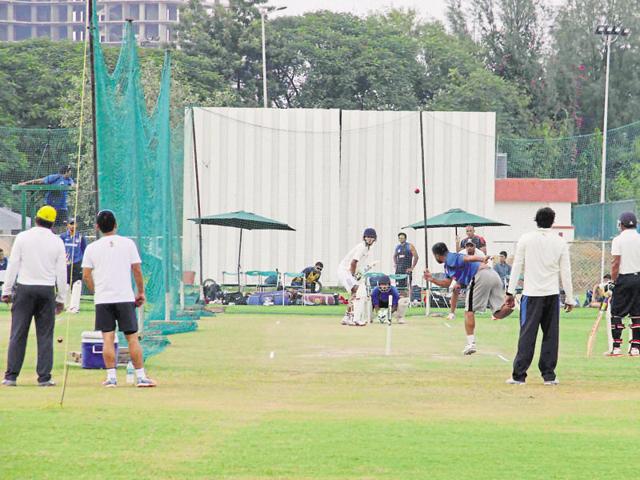 A working agreement has come into force that will see the under-19 cricket teams of Afghanistan and Zimbabwe play their first one-day match on December 13 at Greater Noida Stadium offering a wonderful opportunity for local cricket lovers, an official said.
BCCI secretary Anurag Thakur, Uttar Pradesh cricket association secretary Rajeev Shukla and Shafiq Stanikzai, CEO of Afghanistan Cricket Board (ACB), were present at the event.
"We are more than happy to host Afghanistan cricketers, who have shifted their base to Greater Noida from Sharjah, their earlier home ground. UP chief minister Akhilesh Yadav was very keen on offering the stadium to Afghanistan. He had directed us to make modifications in the stadium as suggested by the cricket experts to make it an international ground. We prepared the stadium and the pitch in a shot span of time because the UP government wanted to grab this opportunity," said Rama Raman, chairman of the Greater Noida authority, after signing the MoU.
The ACB will pay Rs 75 lakh per month to the Greater Noida authority for using the stadium.
"As of now, the ACB wants to stay here for two months. But they can extend their stay if the team likes the facilities. They have chosen this place after rejecting grounds in other countries," said another Greater Noida authority official.
"We are confident that we will host many international cricket events in the times to come," Raman said.
The stadium, spread across 39 acres, is located next to Jaypee Resort. The ground has already hosted UP-Vadodara Ranji cricket tournament this month.
On October 21, Australian cricketer Matthew Hayden and chairman of the Indian Premier League Rajiv Shukla had visited the stadium.
According to the authority, Shukla had assured authorities that they had his support for hosting national and international cricket events here. On November 27, Mahender Singh Dhoni had also visited the stadium.