ICC Champions Trophy tournament boss says India pulling out would be 'big blow'
Apr 29, 2017 07:29 PM IST
Former South Africa pacer Steve Elworthy, tournament director of the ICC Champions Trophy, is worried over the possible impact of India pulling out of the premier event. The BCCI has already missed Tuesday's deadline to submit their squad for the eight-team tournament, which begins in England on June 1
The Indian cricket Board's threat to boycott the ICC Champions Trophy over the slashing of their share in the global revenue pie is keeping the hosts fretting as the tournament, due to start on June 1, draws near.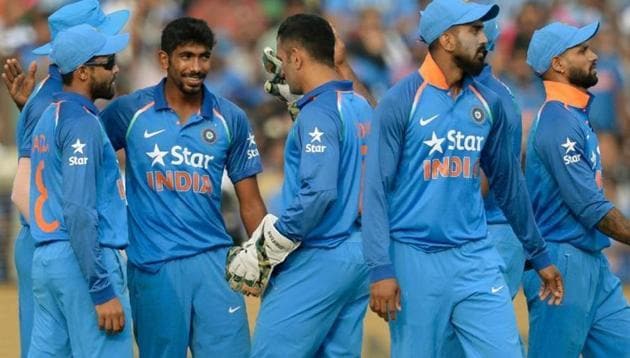 (Read | Champions Trophy 2017: BCCI's boycott threat of ICC event may fizzle out)
The Board of Control for Cricket in India (BCCI) has delayed announcement of the Virat Kohli-led squad for the eight-team tournament, demanding that the International Cricket Council restore its share of global revenues as per the controversial 2014 Big Three proposal.
BCCI's share was cut from $590 million to $293 million at the ICC Board meeting a few days ago, leaving the national board from the game's global financial hub fuming over being isolated in world cricket. A BCCI SGM scheduled on May 7 is expected to take a decision amid reports of discussions with the world body to increase the revenue share.
(Read | ICC row: BCCI meet on May 7, Vinod Rai allays Champions Trophy boycott threat)
'It'd be a big blow'
Former South Africa pacer Steve Elworthy, tournament director of the ICC Champions Trophy, is worried over the possible impact of India pulling out of the premier event.
"The blow, if you think of the number of games we have sold out across the tournament, would be huge," Elworthy was quoted as saying by theguardian.co.uk. "India have an incredibly strong support base in this country. Never mind the operational issues, which would be immense.
"But at the moment we are just cracking on and planning everything as if they are coming."
India's absence from the biggest 50-over tournament after the World Cup is expected to significantly affect TV revenue, besides the attention marquee clashes like against rivals Pakistan would generate even beyond the cricket world.
Manohar blamed
Some top Indian board officials have been highly critical of ICC chairman Shashank Manohar for reversing the Big Three plan, controversially piloted by his predecessor, N Srinivasan. They want India to pull out of the Champions Trophy to send a strong message across, while some other BCCI officials as well as its Supreme Court-appointed Committee of Administrators are advocating a non-confrontational approach.
Indian selectors are yet to name the squad, although the deadline for it was April 25.
(Read | India within rights to boycott ICC Champions Trophy, says Sunil Gavaskar)
Former India skipper, Sunil Gavaskar, has dismissed the possibility of any impact if the BCCI goes ahead and invokes the Members Participation Agreement, which was part of the 2014 agreement.
He has argued that the Indian Premier League was too lucrative for international players to turn keep away and other national boards cannot block tours by the India team due to the massive revenue it fetched for TV companies.