After Dubai snub, will angry BCCI pull out of ICC Champions Trophy?
Updated on Apr 27, 2017 02:10 PM IST
The Board of Control for Cricket in India (BCCI) is gearing up to meet and decide on the next step after they were outvoted at the ICC meeting in Dubai on Wednesday. Pulling out of June's ICC Champions Trophy can't be ruled out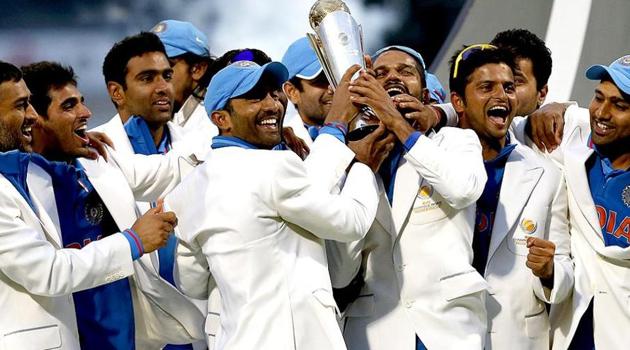 With the Indian board outvoted in the ICC meeting on Wednesday, Board of Control for Cricket in India (BCCI) officials are gearing up to exercise the Members Participation Agreement (MPA), that gives them the right to pull out of ICC Champions Trophy, and even take legal recourse to safeguard India's interests. India are the defending champions.
Read more | Defiant BCCI bosses end up with egg on face in crucial International Cricket Council meeting
"We have been humiliated. Some of the members, especially Cricket Australia's, were extremely rude to us and spurned our reasonable offer. Worse was Shashank Manohar's reaction. We had a meeting with ECB, CA and him, and even though others were listening, Manohar spurned us," said a Board source privy to the developments in Dubai.
Acting BCCI president CK Khanna told HT, "We have called for a Special General Meeting (SGM) once the officials who have gone there are back and the house will decide on the future course of action."
Read more | Harbhajan Singh wants his daughter see him play international cricket
However, the Board source said they will pursue the case aggressively despite Committee of Administrators (CoA) not wanting them to. A CoA representative may attend the SGM. "Let them come, we won't budge. They, especially Manohar, have been nasty," said the source.