BCCI badly outnumbered at crucial International Cricket Council meeting
Updated on Apr 27, 2017 10:27 AM IST
BCCI was comprehensively out voted on governance structure and revenue model at the International Cricket Council (ICC) Board meeting in Dubai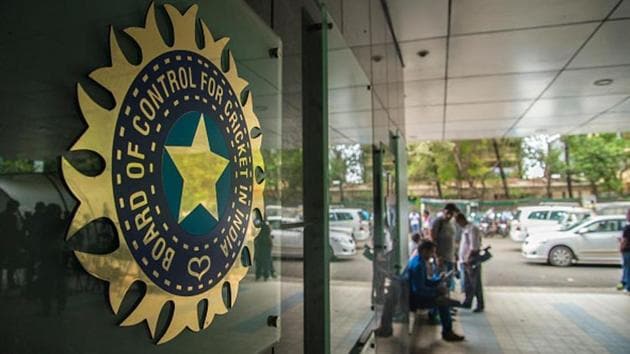 The Board of Control for Cricket in India's (BCCI's) hopes of retaining the Big Three financial model have been dashed with the member boards voting against it at the International Cricket Council Board meeting in Dubai on Wednesday. (IPL LIVE: RPS vs KKR)
It is learnt the change in the financial model was passed 9-1 with only BCCI voting against it. The change in governance model was passed 8-2, with only BCCI and the Sri Lanka board voting against it.
The BCCI was represented at the meeting by the Board joint secretary Amitabh Choudhary. The BCCI has now called a Special general Meeting to discuss its next action.
Controversial revenue plan
The 'Big Three' model was put in place in 2014 under the ICC chairmanship of N Srinivasan. In that model, the India, Australia and England boards were to get the lion's share of the ICC revenues, with the reasoning that they contributed a larger share to the ICC revenue. According to rough estimates, 70 % of ICC's revenue is generated from the Indian market.
Read more | IPL 2017: RPS vs KKR live updates and score
In the Big Three model, the BCCI were to get around 21 % share. When Shashank Manohar became ICC chairman, he reviewed the model and pushed for a more equitable distribution of revenue.
BCCI officials alleged a trade off to ensure other members backed the changes. "Zimbabwe have been promised $19 million to pay off its debts. On what grounds have they been promised and where will the money come from?" a Board source said.
CoA had advised caution
The Committee of Administrators led by Vinod Rai had advised the BCCI office-bearers to adopt a middle ground and accept a revised offer by Manohar, which would have given the BCCI an increased share of around 100m dollars in the eight-year cycle till 2023.
The BCCI stuck to the stance taken at its SGM where it was decided that it will ask for a deferment of any decision on the financial model till the ICC's annual conference in June.
In their separate meetings with various Boards ahead of the ICC meeting, the Indian Board officials had made an offer that they would protect their revenue share as per the 2016 model if they agree to maintain the BCCI's revenue share according to the 2014 model.
BCCI demand to hold decision
The BCCI's main demand was to defer any decision and its officials sought the formation of a new working group with a BCCI representative part of it. But Shashank Manohar is known to have turned down requests to defer the voting.
The negotiations of the BCCI office-bearers with the other Boards were affected as they were unsure about the powers of the current BCCI officials.
The BCCI has not named the squad for the Champions Trophy and had threatened to pull out of the tournament starting in England on June 1 if their demands are not met. There is uncertainty over India's participation, and a call will now be taken in the next SGM. It is only going to get ugly from here.