If Ashish Nehra can make a comeback at 36, why can't I at 31: Irfan Pathan
Irfan is taking a cue from Ashish Nehra who made a successful comeback earlier this year at 36. Before the start of the domestic calender, Irfan considers it to be a make-or-break season in his quest for comeback in the Indian team.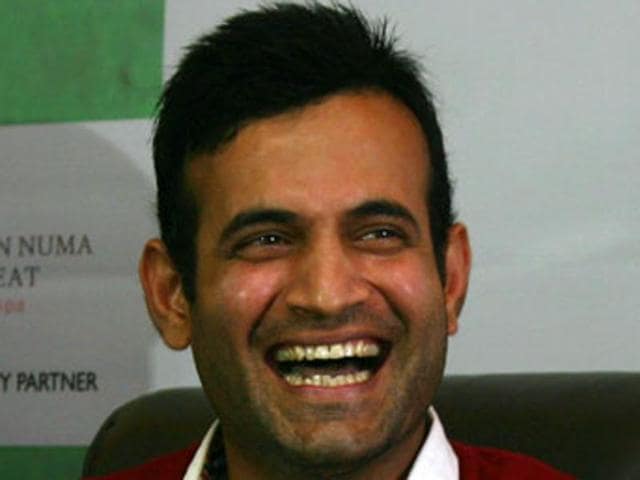 Published on Sep 26, 2016 10:45 AM IST
Irfan Pathan hasn't given up hope. As a teenager, Irfan rose to fame with his all-round skills. But at 31, Irfan admits to having under achieved in his international career due to an inconsistent form and fitness. Irfan is taking a cue from Ashish Nehra who made a successful comeback earlier this year at 36. Before the start of the domestic calender, Irfan considers it to be a make-or-break season in his quest for comeback in the Indian team. In Chandigarh for the JP Atray tournament, Irfan's good show propelled Baroda to claim the title and HT caught up with the all-rounder on the sidelines:
Excerpts
With the season now upon us, how prepared are you this time?
I had been playing a few matches in Baroda in the off-season. Apart from that I have been focusing on maintaining top-level fitness. Earlier, I would concentrate more on core and strength training, but this time I did lot of running and fielding drills. This would help a great deal in the domestic season.
I am happy the way things are going. I have been named man of the match for Baroda in the JP Atray memorial cricket tournament. It is good to be contributing with the ball as well as bat for Baroda. In another 10 days, the Ranji season would start so it is good to be in form at the start of the season. It was a conscious decision to take part in this tournament and get some runs and wickets under my belt before the Ranji challenge starts.
You have been an experienced campaigner in the T20 Indian Premier League (IPL) in the recent years, having played for Kings XI Punjab, Delhi Daredevils, Chennai Super Kings and Pune Super Giants. Don't you think you were underused in the last edition, getting just four matches while playing for the MS Dhoni-led Pune outfit?
Sitting out so much in such a big tournament is not easy but then the team management has to choose the playing XI keeping in mind the best combination. I rate coach Stephen Fleming very high and Dhoni understands the game well. I am sure they have faith in my cricket abilities. I would be give my best in the next edition.
Having emerged as the highest wicket-taker in the T-20 Syed Mustaq Ali Trophy and done reasonably well in the Ranji Trophy as well as Vijay Hazare Trophy as an all-rounder, do you think you were close to making a comeback into the Indian team ?
I got encouraging feedback last season on my form. It was just a matter of a grabbing a chance. Even I felt that I could have got a look into the national team. But that is past now, I am looking at the coming season and want to back it with match-winning performances for Baroda. I need to better my form and use my experience to make a strong case for national selection. I am glad that through JP Atray tournament, I have got a good start. I have set a few goals this season and will aim to achieve them. This should be a make-or-break season for me. If Ashish Nehra can make a successful comeback at 36, I have not also lost hope at 31. It is never too late.
The Ranji Trophy matches will be played on neutral venues this season. How different will this be for the participating teams? Has the Indian board made a right decision in this regard ?
It will be challenging for the all the teams. Getting out of the respective comfort zones would stretch the cricketers and test their calibre. The matches were getting over inside two days with the teams getting home advantage. The board has taken a very good decision of introducing the neutral venues in the Ranji Trophy. It will benefit Indian cricket. The batsmen will have an edge over the bowlers in this set up though. I feel the number of hundreds will go up this season while the tally of wickets will go down. The bowlers will have work hard more but that is the beauty of it, in this scenario the real calibre of a cricketer will come to the fore.
Does this excite you as an all-rounder?
It does excite me. Earlier we were playing four home and four away games, but now all the eight games will be away from home. It will test my abilities. At the same time, I am raring for all the challenges coming my way as my focus is to do well for Baroda and aim for a national comeback. It would be great to help theBaroda team during the course of the domestic season in whatever capacity I can. Having played at most of the Indian venues, I would help my team get familiar with the conditions. I am feeling fit and there is no better way to execute your plans and aim for the best.
Close Story