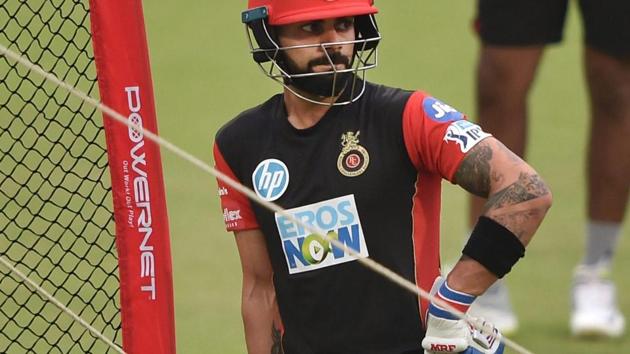 If Virat Kohli wins the World Cup, he'll take off his shirt in London: Sourav Ganguly
And the India skipper won't be alone doing it, says Sourav Ganguly during a conversation with Virat Kohli
UPDATED ON APR 07, 2018 10:18 PM IST
No conversation with Sourav Ganguly is complete without a reference to him going bare-torsoed at Lord's. A chapter gets added almost everytime he talks about it now that Ganguly seems a lot more comfortable doing that. What was different on Saturday was that with Virat Kohli also in the house, it raised hopes of a repeat not on cricket's most famous balcony but London's busiest shopping district. And it wouldn't be a solo act.
"I remember when I was taking my shirt off, (VVS) was next to me and he was trying to pull it down. And there was Harbhajan (Singh) behind me who was asking 'what should I do' and I told him 'you take yours off as well'," said Ganguly during a conversation with Kohli before the launch of Boria Majumdar's book 'Eleven Gods and a Billion Indians: The On and Off the Field Story of Cricket in India and Beyond' here.
READ | India's under-19 stars gear up to take the Indian Premier League plunge
"Trust me, if Virat wins the World Cup at Lord's in 2019, he will take off his shirt and wave it on Oxford Street and he has a six pack to show off," said Ganguly. To that Kohli added: "There are a lot of people in this team with that (six packs)."
"I bet one of them would be Hardik Pandya," said Ganguly. "Jasprit Bumrah too," said Kohli.
With Kohli listening reverentially when 'Dada' spoke and referring to how Ganguly led the team when it was transitioning and restoring the public's faith in the game rocked by match-fixing, this was a conversation where India skippers of different generations raised a toast to each other. "No Indian has played as well in Australia as Kohli," said Ganguly. "Dada's shirt act was perhaps the most pure expression of joy. It came from someone who wasn't worried about what others thought. It showed the importance f being you," said Kohli.
READ | IPL 2018 off to star-studded start as Varun Dhawan, Hrithik Roshan dazzle at Wankhede Stadium
Separated by age they may be but what unites Kohli and Ganguly is more than the NatWest Trophy victory and the possibility of another World Cup. It is the ability to look at things differently -- such as batting first in the recent Johannesburg Test or proving people wrong in Potchefstroom in 2006 --- and getting the best out of their men. "Human connect is paramount," said Kohli.
The session also provided a peek into the future. "The kind of bowling Virat has, I would love to see India on green pitches abroad. This team can get 350 and backs itself to take 20 wickets," said Ganguly.
Topics
Close