Manoj Prabhakar applies for India women's coach job, Kapil Dev may take interview
The BCCI has advertised for the chief coach's post and ManojPrabhakar has applied along with South African Herschelle Gibbs.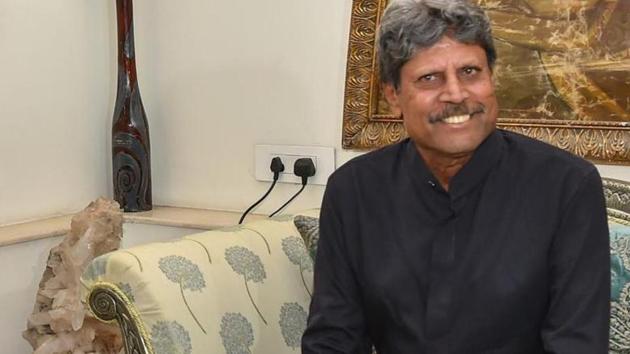 Updated on Dec 09, 2018 07:37 PM IST
Former India seamer Manoj Prabhakar has applied for the women's national team coach's job, and if shortlisted, may be interviewed by a panel headed by none other than former teammate Kapil Dev.
Right from their playing days till the match-fixing controversy reared its ugly head in 2000, the Kapil-Prabhakar acrimony is well known in Indian cricket circles.
The BCCI has advertised for the chief coach's post and Prabhakar has applied along with South African Herschelle Gibbs.
"Yes, I have applied for the chief coach's post. It would be an honour to serve the country's national cricket team in any capacity," Prabhakar confirmed his candidature on Sunday.
While Prabhakar's knowledge about the game is unquestionable, what remains to be seen is if the coach's selection panel will shortlist him for the interview.
The panel will be headed by Prabhakar's former India team-mate Kapil, with other members being Anshuman Gaekwad and Shantha Rangaswamy.
When told that Kapil is likely to head the panel, Prabhakar's reply was curt.
"You asked me if I had applied or not and I said yes. Why did I apply? Because I feel that I can contribute with my cricketing knowledge," Prabhakar said.
"There is so much talent in women's game and I think I have the experience to help the likes of Mithali Raj, Harmanpreet Kaur and Smriti Mandhana." Did he and Kapil ever cross paths after the controversy in 2000? Prabhakar replied: "I think that's not at all relevant in this context." While the last date for submitting CVs is December 14, there are questions being raised whether both Prabhakar and Gibbs would make the shortlist considering their involvement in match fixing scandals.
"If the committee, after doing due diligence, finds their candidature suitable, they will be shortlisted," a senior BCCI official said.
"As far as controversies are concerned, Gibbs had played for Deccan Chargers in 2008 IPL and Prabhakar has coached Delhi, UP and Rajasthan in Ranji Trophy, much after the controversy. So it won't be an issue," the official said.
Close Story