Of family deities and priests, what owners do to win an Indian Premier League title
At one Indian Premier League team, players need to vacate rooms at an auspicious hour on match days, writes Boria Majumdar in his latest book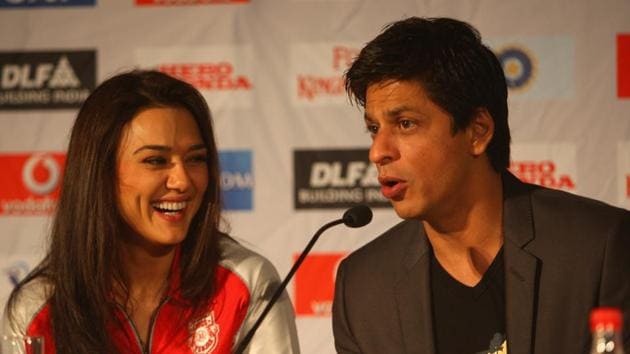 Updated on Mar 26, 2018 01:04 PM IST
A team in the Indian Premier League (IPL) may have backroom staff proficient in big data analytics, does voluminous research going into the players' auction, uses state-of-the-art training methods and hires the best possible combination of coaches and players.
It fits that franchises in cricket's most watched league, one that fetched Rs 16,347.50 crore in television rights, would do all of these. Their wallets a lot lighter after having paid for these, some owners then do their bit to have the stars aligned in their favour. One would clasp a worn-out picture of the family deity for all three hours of a game and do a 'pranaam' after every boundary his team hit and when an opposition wicket fell. No one has seen him behave like this while running an empire said to be worth over $3 billion.
With another team, the owners' priest decides the auspicious hour when players would leave hotel rooms on match days. "It can be anytime during the day and on this issue there are no arguments. Whatever state the players are in, they will have to leave the room when the priest orders them to do so," according to cricket historian Boria Majumdar in his book 'Eleven Gods And A Billion Indians', an unauthorised biography of the sport in India and, at times, as controversial as the one recently published on Prince Charles. The book will be launched here on April 7 with Virat Kohli likely to attend.
Following up on that anecdote, Majumdar quotes Sachin Tendulkar as saying: "I have seen players wandering in the corridors in towels or forced to go down for brunch even if they aren't hungry because they have been forced to vacate their rooms."
There is another story about how the senior management of a team always left the hotel together around 2pm on match days. "…the kind of discipline shown in performing this ritual was unbelievable. That the team didn't have the greatest results is a different matter altogether," writes Majumdar.
This being the IPL, the only thing that can be expected is the unexpected. So, when Rajasthan Royals' CEO Raghu Iyer got a call at 5:30am in his hotel room hours after his team had lost to Mumbai Indians, he first thought it was a prank.
"We had a shoot with Cyrus Broacha (a television anchor and video jockey) and my first thought was…I was being made a 'bakra'. I even said so and tried to laugh it off. That's when I was told this wasn't a prank and I was being summoned," the book quotes Iyer as saying while recounting the start of the spot-fixing episode of 2013.
Close Story