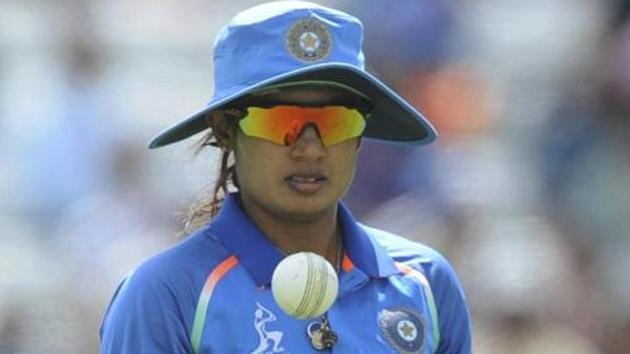 'Ramesh Powar is not Mithali Raj's enemy': Madan Lal weighs in on selection controversy
Mithali Raj, in a letter to the BCCI, had accused Ramesh Powar and Committee of Administrators (CoA) member Diana Edulji of discrimination, while, in his defence, Powar accused Mithali of being selfish and putting herself first over the team.
New Delhi | By ANI
UPDATED ON DEC 03, 2018 12:30 PM IST
Reacting to the latest controversy and war of words between women's cricket team coach Ramesh Powar and ODI skipper Mithali Raj, former cricketer Madan Lal said that sometimes in sports, tough decisions have to be taken in the interest of the team and players should not take it personally. He added that Powar is not Mithali's enemy and the player should work on her game to adjust in the T20 set up instead of engaging in mud-slinging.
Mithali, in a letter to the BCCI, had accused Powar and Committee of Administrators (CoA) member Diana Edulji of discrimination, while, in his defence, Powar accused Mithali of being selfish and putting herself first over the team. He also stated that Mithali had threatened to retire midway after being denied the opening slot.
Powar's interim contract with Board of Council for Cricket in India (BCCI) ended on November 30. The same day BCCI advertised for the post of Indian women's coach raising fuelling speculations that the Board is looking to replace Powar after veteran batter Mithali Raj criticised him and selectors for keeping her out of the playing XI against England in the World T20 semi-finals which India lost by 8 wickets.
Responding to this, Madan Lal said it is better to place dummies instead of coaches who take a stand. He added that constantly shuffling coaches is not in the interest of the teams and this sends a bad signal. The former Indian men's team coach felt that having a coach for a longer duration works better for the stability of teams and players.
READ: How Cricket Australia XI made Virat Kohli & Co 'grumpy' during warm-up encounter
"If you keep removing coaches, it would be better to keep a dummy, who listens and acts according to the players. Coach is part of the team and takes decisions which should be abided by the team. The coach (Powar) also wanted to win only and the captain (Harmanpreet Kaur) was also part of it. Why was Powar alone targeted? Selectors are also part of the decision. It was unnecessary to remove Powar. Like this, the game won't move ahead," Madan Lal, the member of 1983 World Cup winning team said.
Madan Lal did not seem to be convinced with Mithali Raj's allegations on Powar to keep her out of the team. Citing examples from the men's team, he said: "If tomorrow Ravi Shastri makes someone sit out, will you remove him as well? Things do not work like this. They (coaches) too are under pressure. Performance is kept in mind, you do not make someone sit out randomly. I believe in performance, so the board should analyse."
Speaking on the mudslinging, e-mails to BCCI and emotional rants, Madan Lal said: "No one is bigger than the game. Was there any guarantee that the Indian team would have reached final if Mithali Raj was in the playing XI. This is a team game, not an individual game. I always believe that the captain and the coach have the supreme authority. They had taken the decision after looking at the condition."
"Once we start making the player bigger than the game, then these kinds of controversies arise. It is the call of the coach and captain. Sometimes, I do believe that an experienced player (Mithali Raj) should have played but they (coach and captain) must have taken the decision with prior thinking and analyses. So, sometimes the decision is good, sometimes the decision back fires," he added.
When questioned about Mithali's letter demanding justice from the Indian board, Madan Lal said: "If she has written it then let the board decide." When pressed on Powar's tour report, the cricketer said, "Whatever the report they give, the board has to look into. I don't think there should be any controversy the way they are coming out in the media. Like this, you cannot build the team. You have to trust the coach and the captain. If they are not doing well, then selectors can come in and take the decision."
READ: Bangladesh become first cricket team in 128 years to achieve this record
Powar had on Wednesday said that Mithali's lack of intent to score quickly in practice games prompted them to open with Taniya Bhatia. "It's not always about individual milestones, it's always about team strategies and executions," he added.
Madan Lal agreed with Powar's explanation and said that considering the format of the game players who can score faster in the power play. "This is not a 50-over match, it is T20. If you waste 6-7 overs, then your team is already under pressure. I will go by the captain and the coach. Whatever decision they had taken must be in terms of the team, and there was the selector also. Sometimes in sports, you have to take a hard decision, which is in terms of the team only. Powar is not Mithali's enemy, the player should think how can she adjust in the T20 game and how can she perform better."
"I also do agree that she is an experienced player and should have played but looking at the condition, I will go with the coach, the captain and the selectors. They simply took a decision. Now that they have lost, a controversy has built up. If there are any differences between Powar and Mithali, the board has to sort it out. Sitting here I cannot comment about Mithali or Powar's attitude," he added.
"Team players have to look and make sure how to survive and grow. The decision (taken during World T20) can be wrong or could have been right. Had they won (the semi-final against England), people would have said the decision was good. Things don't work like this. The controversy should not have arisen," Madan Lal concluded.
Close