Review rights fees, cry broadcasters; No way, says BCCI
BCCI's rights for the 2018-2023 cycle will be e-auctioned next week. STAR and SONY want separate rights fee for matches featuring non-Indian teams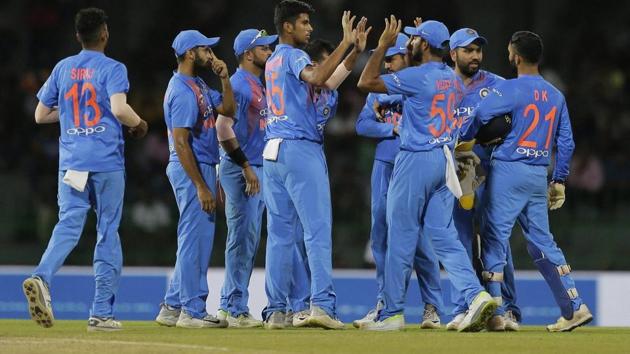 Updated on Mar 31, 2018 08:41 AM IST
Hindustan Times, New Delhi |
Sanjjeev K Samyal & Soumitra Bose
With the e-auction of the high-in-demand Board of Control for Cricket in India rights just days away, two broadcasting majors – STAR and SONY – have raised objection regarding the rights fee for non-India matches.
STAR and SONY have written to the BCCI saying they are not keen to pay the same per-match fee for a tie featuring the Indian men's senior team and one that pits two non-Indian sides.
A highly-placed Board official supervising the high-profile e-auction said due diligence has been followed and no objection from any broadcaster will be admitted at this advanced stage.
"Paying an identical per match value for India as well as non-India matches in commercially unviable for a broadcaster and it is next to impossible to create a viable business proposition under such circumstances," STAR said in a letter addressed to BCCI CEO Rahul Johri on Thursday.
To substantiate their point, STAR provided viewership numbers from the 2016 Asia Cup which shows that average viewership for an India match even with a non-Test playing team like UAE garners more than double the viewership than the match between Sri Lanka and Pakistan.
Declining to be part of a mock e-auction that BCCI had planned for Friday and Saturday, SONY's email to BCCI had a similar tone.
SONY, who lost out to STAR in the IPL bidding war in September last year, said: "One issue that is particularly of concern is regarding tri-series in India organised by the BCCI. The clarification says all matches will be valued the same. This means an India-Afghanistan-Bangladesh or an India-Bangladesh-Zimbabwe will be valued equally with an India-Australia-South Africa.
"This quite frankly is illogical. Advertisers and even the viewing public do not value these matches equally and for the BCCI to consider all of them as having the same value does injustice to bidders. We would earnest request BCCI to reconsider," said the SONY letter.
The Board official said the current e-auction is "as per the 2009 tender process." There never was dual rights fees for matches, he added.
The BCCI will sell various rights for the next five-year (2018-2023) cycle. These rights include the lucrative global broadcast and digital rights. STAR held the BCCI rights from 2012-2018.
When they outbid Multi Screen Media (SONY) in April 2012, STAR, then wholly owned by Rupert Murdoch's News Corporation, paid BCCI a whopping Rs 3851 crores (approximately USD 750 million) for approximately 96 international matches on Indian soil. SONY's bid was valued at Rs 3,700 Crores.
At that rate, STAR paid approximately Rs 40 crores for every international, substantially more than the Rs 32.5 crores per match Nimbus paid. BCCI and Nimbus had an acrimonious ending that finally went to court.
The Board official said the STAR and SONY letters were "perhaps aimed to scuttle" the e-auction process. At least two BCCI office bearers in adhoc roles are not on the same page with the Committee of Administrators and the CEO.
The Future Tours Programme of the International Cricket Council has been approved till 2023 and every member nation has "full visibility" of what matches have been scheduled, said the official.
"And in that FTP there are no tri-nation series scheduled in India. So where is the issue?" asked the official. He added that unlike the last cycle where the BCCI had signed a MOU with Pakistan to play multiple bilateral series on a home-and-away basis, there is no such confusion now.
The e-auction will be held on April 3.
Close Story