The importance of Pant
Jan 06, 2023 09:06 PM IST
The left-hander does the incredible with ease and replacing him in the line-up will be a difficult task.
Just when the public discourse was about to take Rishabh Pant—and the temerity he injected into the game—for granted did his accident jolt us into a startling reality: Pant can't play for India. He is out of the Australia Tests, possibly the IPL and beyond in a year India are to host the ODI world Cup.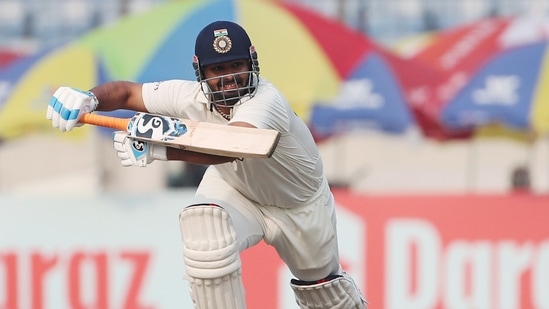 At this point, no one knows till when exactly. It's a sucker punch to India's plans and ambitions. For Pant not playing means India have to do without an all-format wicketkeeper, a left-handed floating batting alternative in a line-up of predictable right-handers and more significantly, that devil-may-care belligerence that has saved the blushes almost every time the chips were down. Let that sink in.
India have an adequate number of reserves and backups. KS Bharat seems the most likely replacement in the Tests against Australia unless the selectors have a change of heart and call out Wriddhiman Saha who was dropped rather acrimoniously. Ishan Kishan is set to get a longer rope in white-ball cricket as well.
But if the bar is set at finding the truest successor of MS Dhoni, then no one comes close to Pant even though he was going through a rather troubling time in white-ball cricket. Pant is that unceasing motor mouth with whiplash hands who will find ways to throw you a lifeline in the most unyielding scenarios. The keeping skills were a bit suspect even a couple of years ago but Pant has learned well. It's his batting though that has elevated Pant to the ranks of greats.
Only at Mirpur last month—his last appearance—did Pant go past Dhoni's record of most number of 90s by a Test wicketkeeper. At 25, Pant already has the rare distinction of hitting Test hundreds in England, Australia and South Africa as a wicketkeeper. Add to his career tally of five hundreds the five 90s and Pant has 11 scores of 90 or more in 55 Test innings, a jaw-dropping average for any batter, let alone a wicketkeeper-batter.
But numbers can't alone quantify Pant's aggression. For if there ever was a markup on reverse-sweeping James Anderson, Pant would have aced it. He can come out swinging, getting down on his knee to heave across square leg, almost losing his balance if required. And as risky as they may have looked, those sixes where Pant's bottom hand came off the handle were pretty awesome to watch too.
Some say the wide line has been effective in negating Pant's range hitting. But no bowling plan can assure 100% success against him. Take last year's Cape Town Test for example. On a Newlands track where 10 India batters mustered just 70 in 275 balls, Pant had scored a hundred in 139 balls, leaving the balls angling away from him but staying on top of the shorter balls.
Nothing from that essay would suggest Pant was savagely trolled for stepping out to Kagiso Rabada in the first innings and getting caught behind after failing spectacularly in flat-batting him. His state of mind hadn't changed but Pant did tweak his approach just enough to let the runs flow.
It is this intuitiveness that separates Pant from the rest. As wicketkeeper too, Pant was a work in progress, refusing to hang on to his batting averages to make his way to the eleven at home Tests.
"When you have a naturally brilliant match-winner of his ability playing to potential, there's no greater sight in cricket," Ravi Shastri had said during the home series against England in 2021. "I think in the last two months what he's done to win matches for India, there'll be players who won't do it in a lifetime and would have never done it in a lifetime. To pull off magic like he has done, after working as hard as he has… to then show in his wicketkeeping. Like yesterday, I think his keeping was outstanding on that wicket."
Shastri was referring to Pant's wicketkeeping and his counter-attacking 101 in the series-clinching Test win in Ahmedabad, as well as his 97 in the Sydney draw and that unbeaten 89 in the epic fourth-innings win in Brisbane before that. Each of those innings were colossal in every sense. But they were, by virtue of the name associated with it, expected at some level too.
But Oval 2021 plays tricks on your mind. The last thing you expect is to see Pant bat like a Test batter, do things expected of a No 7 when the side is 312/6, almost 200 runs ahead of England but still not comfortably placed. Another hundred runs with Shardul Thakur flying off the handle and England were staring at a target of over 300 in a matter of 26 overs. All because Pant decided to embrace restraint. Pant batting in full glory is possibly less scary than this version. Because it messes with plans, and with the mind in extension. It also tells you only Pant can do Pant things, a comfort India have to forego for who knows how long.
Enjoy unlimited digital access with HT Premium
Subscribe Now to continue reading