The India sub-plot to Pakistan's return to England
From today starts an interesting game of catch-up where Pakistan could have a chance to pip India in the Test rankings if they are up to the challenge.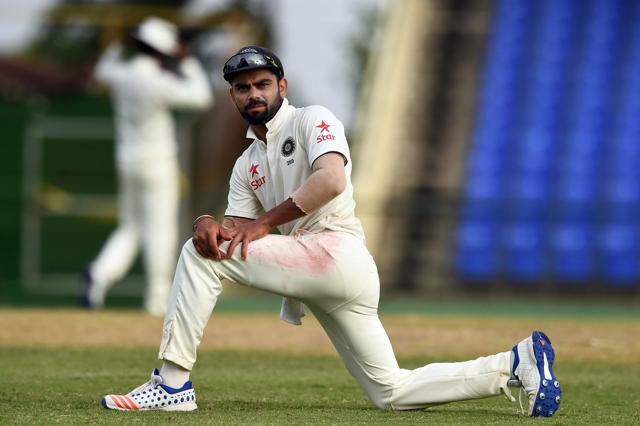 Updated on Jul 14, 2016 10:46 AM IST
In the last seven Twenty20 Internationals between India and Pakistan, India have won six. Similar is the number of victories for India in their last 10 ODIs against Pakistan and that includes the enviable all-win record in World Cups. The ICC rankings too show India to be head and shoulders above Pakistan in limited overs cricket. In ODIs, India are ranked third with 110 rating points while Pakistan are ninth with just 87 points. The shortest format has India ranked second with 128 rating points and Pakistan seventh with 104 rating points.
Frosty cross-border relations mean the mother of all face-offs will only happen at the ICC events or the Asia Cup at best. Even though the late Jagmohan Dalmiya and Pakistan Cricket Board (PCB) chief Shahryar Khan had agreed on playing more Test cricket between the two nations last year, it is unlikely to happen any time in the near future. But does that mean the Test rivalry has been put on the backburner? Not really.
From today starts an interesting game of catch-up where Pakistan could have a chance to pip India if they are up to the challenge. Even if Pakistan just level the series against England, the first Test of which begins today at Lord's, it could affect the rankings drastically. Despite their sloppy form in the shorter formats, Pakistan have been amazingly consistent in Tests. The current ICC Test rankings show Australia to be the top team with 118 rating points, followed by India with 112 points and Pakistan with 111.
Coincidentally enough, Pakistan and India's rise in the rankings has a lot to do with their engagements in the sub-continent. Pakistan last played away from Asia in 2013, against Zimbabwe for a two-Test series. Since then, Pakistan have won in Sri Lanka, Bangladesh and their adopted home in UAE where they have literally steamrolled opponents.
India's rise has been no different. A home whitewash against South Africa preceded by a series win in Sri Lanka last year has taken India close to the summit. This is the first time in at least two years that both India and Pakistan are playing away from Asia. But India have a trickier situation than Pakistan. West Indies are ranked eighth in Tests hence India have to win by a good margin to hold on to their second spot. Pakistan on the other hand play fourth ranked England (with 108 rating points) so even a draw should give their position a boost.
But there are three scenarios that could keep India on tenterhooks. If both the series are leveled 0-0, India will slide to fourth position with 104 rating points while Pakistan will move to No.2 with England behind them. The last and only time Pakistan were No.2 in the Test rankings was in November last year when they beat England 2-0 in the UAE. In case Pakistan hold England 0-0, India will have to beat West Indies by 3-0 to cling on to the second spot. But if Pakistan somehow win 1-0, even a 4-0 win for India will not prevent them from slipping to No. 3 and Pakistan leapfrogging everybody to the No.1 spot. Pakistan's best performance in England was a 2-0 win in 1996.
The scheduling of the two tours will keep Virat Kohli abreast of the developments since Pakistan's last Test against England will end three days before India's last Test begins in Port of Spain. But he might not want to leave it too late. With a strong batting core featuring Younis Khan, Misbah-ul-Haq and Asad Shafiq, scoring in England won't be a burden for Pakistan. The real factor could be the pace of Mohammad Amir who returns to the Lord's balcony six years after going rogue. There's no denying Pakistan have a good chance of translating their form at home on English pitches that might not assist seam bowling as expected. India have to do the same more ruthlessly in the Caribbean. But even if they win 4-0, will that be enough to stop the neighbours? India will get the answer on August 15.
Close Story