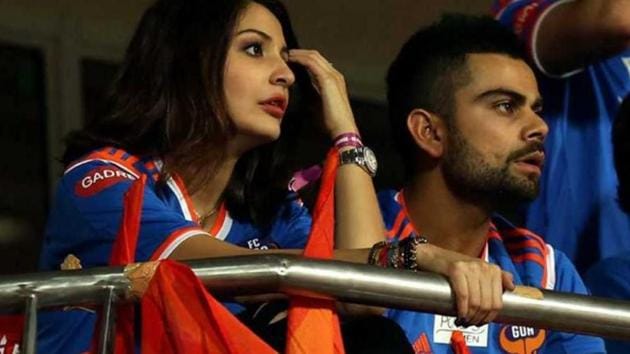 'Why should we hide?' Virat Kohli dead bats engagement with Anushka Sharma buzz
Virat Kohli and Anushka Sharma have been romancing each other for more than two years. News of their engagament have broken quite often but this time it was the strongest
PUBLISHED ON DEC 30, 2016 11:31 AM IST
India's Test captain Virat Kohli has quashed rumours that he was getting engaged to his girlfriend Anushka Sharma.
News reports claimed that Virat Kohli and Anushka Sharma were going to get engaged after a picture of them with Guru Anant Maharaj emerged on social media during their visit to an ashram in Haridwar on Wednesday night.
Setting the record straight, Virat Kohli tweeted: "We aren't getting engaged & if we were going to,we wouldn't hide it. Simple. Since news channels cant resist selling false rumours & keeping you confused, we are just ending the confusion. (sic)"
The duo has been vacationing in Uttarakhand for the last few days with both posting pictures on Instagram of the trip.
Anushka Sharma and Virat Kohli started seeing each other in 2013 after meeting while shooting for a commercial. There were rumours that the pair had split briefly.
Virat Kohli and Anushka Sharma fans have to wait for some more time before the lovebirds give a finality to their relationship.
Close